Internships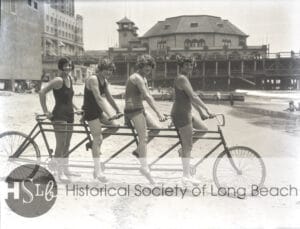 CSULB Spring 2020 Communications Internship

– The Communications Intern will learn about artifacts, photographs, and paper-based collections at the Historical Society of Long Beach and develop and implement a creative campaign to share select stories with the public. You will create one 60 second social media video on water supply reliability and importance of water use efficiency for our future related to our current exhibition "Water Changes Everything." Using audio, video recordings, scrap books, and photo albums and other curatorial materials you will identify notable women from Long Beach's past who could be highlighted during a year-long, nation-wide celebration of the 19th Amendment that granted women the constitutional right to vote. Interns will be exposed to many aspects of museum and nonprofit work while learning the importance of arts and culture in Long Beach.
CSUDH Spring 2020 Archives Intern– The Archives Intern will primarily work on the Historical Society of Long Beach's (HSLB) Redevelopment Agency collection of slides and images. You will learn about photographic images, and paper-based collections and how to use Pastperfect database. You will create catalog records for our Redevelopment Agency collection of slides and images. Additionally, you will update database records for items that will be relocated during the project.

Women's History Research Internship

– Rancho Los Alamitos Historic Rancho & Gardens and Historical Society of Long Beach seek three college students to engage in ongoing, collaborative research from January through December 2020. This research will explore oral histories, family publications, ephemera, and other primary and secondary resources. It will identify themes for interpretation at Rancho Los Alamitos and in the Historical Society of Long Beach's exhibition. Findings will contribute to the development of an interpretive narrative, educational programming, and an exhibition at HSLB. These vehicles will tell a story about how some local women experienced their rights and responsibilities at a pivotal historical moment.
Volunteer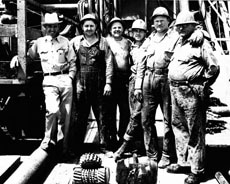 You can be a part of the past, the present and the future by volunteering at the Historical Society of Long Beach.  Volunteers will learn about Long Beach history, serve our visitors in many valuable ways, and have fun participating in our events.  Volunteer opportunities include:
Special Events Staffer

– Greet visitors to the gallery and sell books at a "First Friday" cultural walk. Volunteers are need on the first Friday of every month to help staff the gallery during Bixby Knolls First Friday Art and Culture Walks from 6:30-9:30pm. Perhaps donate food or beverages, or help set up or clean up for a special history program. Talk to like-minded folks about Long Beach history and how they can contribute to the HSLB at an exhibition opening.  Lots of volunteer possibilities for every type of special event!

Cataloger/Researcher/Gallery Worker

– Love Long Beach history and enjoy treasure hunts?  Learn to catalog donations to the HSLB archives in our PastPerfect database, and how to properly preserve those donations.  Or perhaps use PastPerfect to locate that perfect Pike photo for a gallery visitor to purchase.  Or do you love Long Beach history AND books?  Become knowledgeable about our collection and assist visitors with their book purchases.

Fundraiser

– Assist the Fundraising Committee on an "as needed" basis.  May include asking friends to become supporters of the HSLB, helping to identify other potential supporters, or asking local merchants to sponsor a history program or exhibit.

Jack or Jill of All Trades

– Handy with a level?  We may call on you to help hang exhibits in the gallery.  Graphic designer or artist between jobs?  Perhaps help design an upcoming program brochure, draft a publicity poster, or produce notecards to sell in the gallery.  Photographer?  Help record special events for the HSLB.

"Go To" Volunteer

— Willing to roll up your sleeves and help with whatever needs doing?  Come help with a bulk mailing, or maybe participate in a work day when we clean out the archives.
Please email our Program Coordinator with any further questions, or your volunteer application.
Whether you have a few hours or a few days a month to give, we would love to have you join our volunteer team!