August 16, 2018 5:30 pm - 8:00 pm
400 Oceangate Long Beach, CA 90802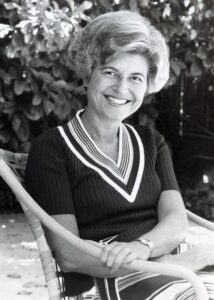 Councilwoman Renee Simon
Interviewed by Councilwoman Suzie Price
Local legend Renee Simon's story begins in Brooklyn and moves to Long Beach where she served as the second woman elected to City Council. Ms. Simon broke barriers by defying the power brokers and refusing to bow to the establishment.
Councilwoman Price's interview with Ms. Simon will cover her career as a librarian, distinguished professor, transportation planner and author. She is an articulate woman who doesn't take no for an answer. Her story promises to be inspiring.
Cocktail Reception: 5:30pm
Program: 6:00pm – 8:00pm
Tickets – $70 – members/ $80 – non-members.
Purchase tickets online here.