<< For online ticket purchase, CLICK HERE! >>
The LGBT History Project & The Long Beach Playhouse
present
A Command Performance of
Avenue Q
Sunday, November 10th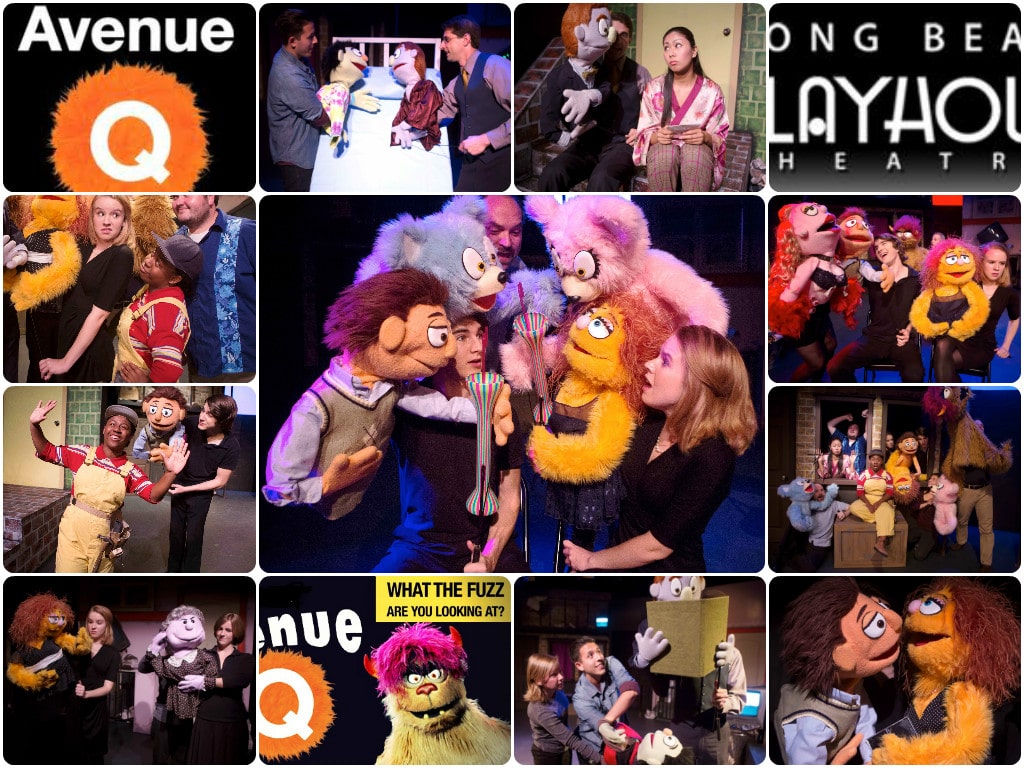 This command performance by Long Beach Playhouse will
raise funds for the HSLB and its LGBT History Project.
Sunday, November 10, 2013,
6:00 pm (Reception), 7:30 pm (Performance)
Long Beach Playhouse
(Studio Theater)
5021 Anaheim Street, Long Beach, CA 90804
Regrettably there is no elevator.
PRE-SHOW RECEPTION & PREFERRED SEATING SOLD OUT
Currently we have performance-only tickets available for $25 each.
<< For online ticket purchase, CLICK HERE! >>
Or order tickets by calling 562.424.2220 or
with an email to Timf@hslb.org or
in person at the HSLB:
4260 Atlantic Avenue, Long Beach, CA 90807
Tues, Wed, Fri 1-5 pm, Thurs 1-7 pm, Sat 11-5 pm
Synopsis
Winner of the Tony "Triple Crown" for Best Musical, Best Score and Best Book, Avenue Q is part flesh, part felt, and all heart. A laugh-out-loud musical that tells the timeless story of a recent college grad who moves into a shabby apartment all the way out on Avenue Q; a place where puppets are friends, Monsters are good and life lessons are learned. He discovers that it's clear that this is not your ordinary neighborhood. Together, Princeton and his new friends struggle to find jobs, dates, and their ever-elusive purpose in life.