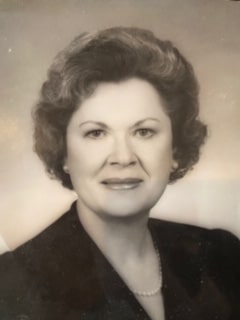 By Susan Jaques
With dedication, integrity and generosity, Carlene Jaques lent her time and talent to many of Long Beach's charitable and philanthropic organizations, touching countless families in the community. She embodied Erma Bombeck's description of volunteers as "the only human beings on the face of the earth who reflect this nation's compassion, unselfish caring, patience, and just plain love for one another."
Among her many accomplishments, Carlene Jaques is probably best known for her efforts to help children with cancer. In 1983, Carlene and her husband Norman Jaques established the Jonathan Jaques Children's Cancer Center (JJCCC) at Miller Children's Hospital in Long Beach, in memory of their son Jonathan who died of leukemia in 1976.

Today, the Jonathan Jaques Children's Cancer Institute is a nationally renowned pediatric hematology and oncology center, caring for patients from one to twenty-one years of age. The Institute treats an average of ninety newly diagnosed patients each year battling cancer, leukemia, sickle cell disease, and other blood disorders and follows hundreds of young survivors who are off treatment. Each June for the past 35 years, patients have been honored at the annual Champions Run for Life — Torch Run at Shoreline Aquatic Park in Long Beach.

A product of the South, Carlene Jaques was born on April 7, 1929 in Meridian, Mississippi. As a young girl, her ear for music led her to study and perform classical piano and sing in school choral ensembles. An honors graduate of Meridian High School and Junior College, she continued her studies at Wesleyan Conservatory of Music in Macon, Georgia where she majored in piano. As a public school teacher, she established a music program for elementary school children in Meridian.

While pursuing graduate studies at Louisiana State University, friends in Baton Rouge introduced her to Norman Jaques, a young oil man from Long Beach. They were married in 1950 and moved to Long Beach where she became involved in her adopted community. In 1983, Carlene Jaques received the Rick Racker "Woman of the Year Award" for three decades of community service — including serving as the organization's treasurer, parliamentarian and president. In bestowing the honor, the organization noted her exceptional qualities: "Gives of herself – courage, experience, strength, wisdom and loving concern to friends and causes without expectation of recognition."

In 1987, Carlene Jaques co-founded CAMEO, a Professional Auxiliary of the Assistance League of Long Beach, whose members mentor students from Long Beach Unified School District high schools and Long Beach City College. For over thirty years, CAMEO member volunteers have helped underserved, academically promising high school sophomores and community college students reach their career and professional goals through three and two year programs, respectively.

In 1990, Carlene Jaques was elected Director Emeritus of the Memorial Medical Center Foundation Board, which she had served since 1978 and chaired from 1982 to 1984. The same year, she was elected Chair of the Board of the Memorial Medical Center Board of Directors, the first woman to hold that position.
After her two-year term as board chair, she was elected to the Saddleback Memorial Medical Center Board which she served for five years. In 1984, Governor George Deukmejian appointed her to two terms on the State of California Cancer Advisory Council. She also served as a member of the Long Beach Harbor South East division of the American Cancer Advisory Council for twelve years.
Carlene Jaques shared her lifelong love of music with her fellow congregants at California Heights United Methodist Church by organizing and supporting the popular Friends of Music Program. Above all, Carlene's favorite role was that of beloved wife, mother, grandmother, sister, and caring friend. She is profoundly missed by all those she touched since her death from cancer in 2014. Her extraordinary life of service, leadership, and generosity continues to help families and inspire volunteers throughout Southern California.
Julie Bartolotto, Project Director