The RDA
The Long Beach Redevelopment Agency (LBRDA) was established in 1961 to promote economic renewal in local neighborhoods. Its work changed city streetscapes by altering various residential areas and commercial corridors. LBRDA was dissolved in 2012 through legislation by the State of California. At that time, it controlled 40% of the City's land, and millions of property tax dollars. After it was dissolved the collections were acquired by the HSLB.
The collection documents the activities of the LBRDA in the City of Long Beach from the years 1961 through 2012. The materials include photographs, 35mm slides, documents, maps, compact disks, and video tapes.
Finding Aid and Index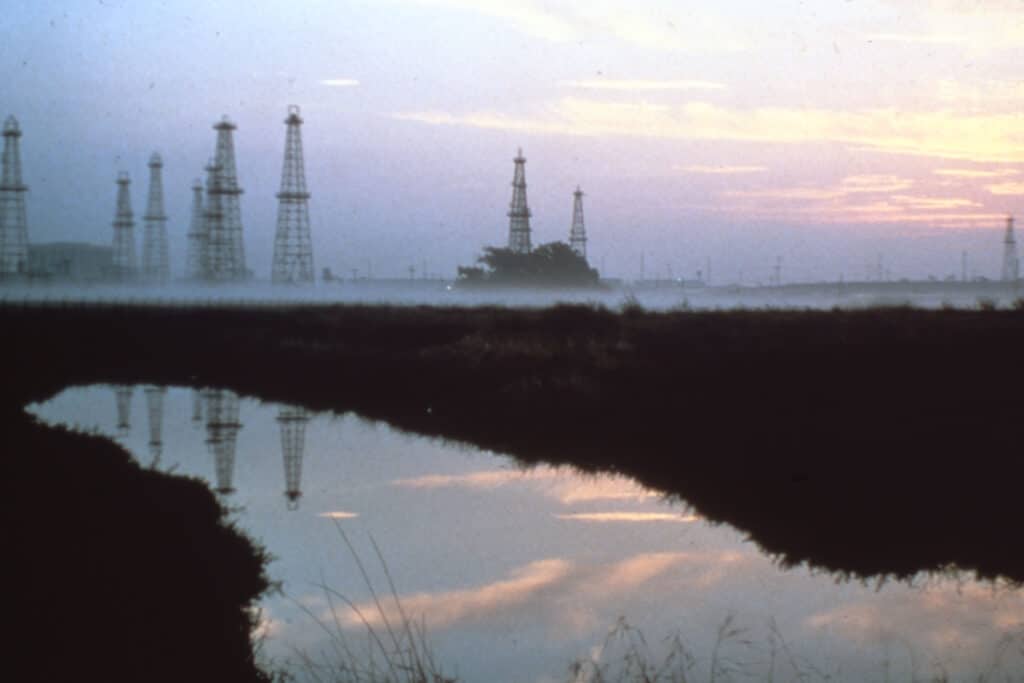 Series 1 contains 35mm slides showing photographs of LBRDA projects taken by professional photographers and City staff members. They are divided by location or project area. HSLB attempted to preserve LBRDA organization. Some of the dates of the slide groupings are approximations, based on the slides in each group
Series 2 consists of oversized aerial photographs, maps, and mounted materials. These materials were sorted and organized by project or geographic area.
Series 3 consists of videotapes and compact disks, which contain a variety of documents, images, studies, financial reports, promotional materials, and other miscellaneous items.
Series 4 contains photographic prints, including some smaller versions of the aerials in Series 2.
Series 5 contains a variety of physical items including paper documents, reports, and promotional materials.
---