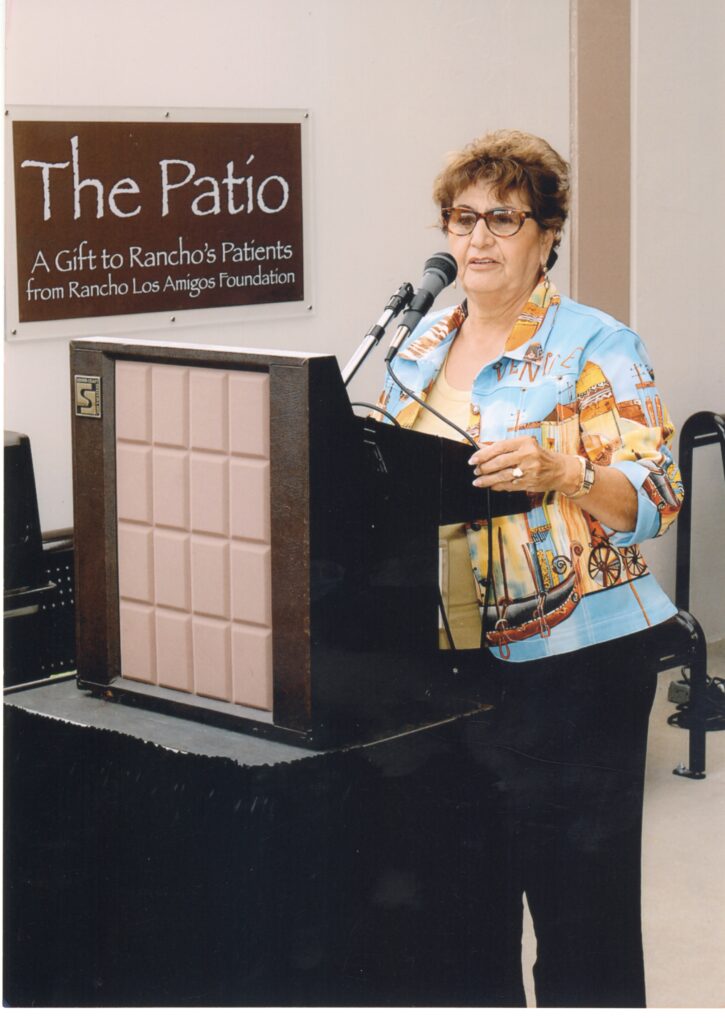 You Want Change, YOU Make it Happen
By Theresa J. Marino
Carmen says, "Nothing is easy. You want Change, YOU make it happen. No one will do it for you."
I am honored and humbled to share some memories about my lifelong friend and mentor, Carmen O. Perez. She is a local "shero," a woman of many talents and many firsts as a Latina community organizer, administrator in L.A. County and Long Beach Harbor Commissioner. She is a leader here in the greater Long Beach area, in the Los Angeles County region, the State of California, and nationally through her work in the Democratic Party, at Community Economic Development, and internationally as a Commissioner with the Port of Long Beach. Carmen's constant words of advice are: "Things don't happen unless you make them happen." Following her own advice again and again, she is also an entrepreneur founding, C.O. Perez, Consulting Firm, to provide services on political and governmental issues.
I met my friend and soul sister, Carmen in 1974 in Long Beach at a War on Poverty funded nonprofit organization, the East Long Beach Neighborhood Center/Centro de la Raza. I was a CSULB student intern community organizer there. Carmen was a community worker and liaison for juvenile delinquency prevention for the City of Long Beach. She was a divorced, single mom with three teenage daughters, and a nine-year-old son. Carmen grew up in East Los Angeles, one of ten children of Mexican immigrant parents. We bonded instantly because I was one of nine Sicilian American children from first generation parents.
In the late 1960s and during the 1970s, Carmen was already a community leader in PTA and a colleague in the League of United Latin American Citizens (LULAC) with activists Henry Taboada, and Olivia Nieto (Herrera). Affectionately known as the Godmother, Carmen was a mentor to all the multi-racial college students working at the East Long Beach Neighborhood Center/Centro. We were all trying to improve conditions in the community and be a voice for the disadvantaged Spanish speaking and low-income neighborhoods that had little or no representation. She brought her union organizing experience to us to teach us how to advocate for change and to organize to elect representatives. We all worked with Carmen on City Council member Renee Simon's campaign for the California State Senate. Carmen worked with us to form the Long Beach Chicano Political Caucus which she still leads today.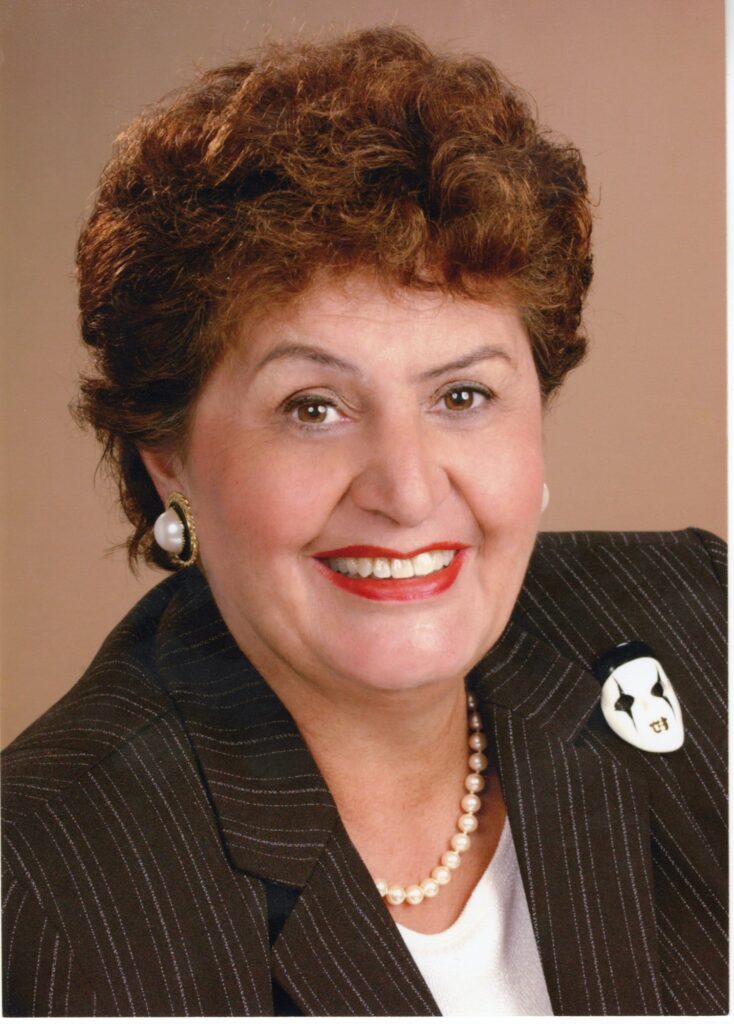 During the mid-1970s, we all listened to Carmen, but she confided to me that she lacked confidence in her writing skills. So, I watched her kids, Cinde, Liz, Buddy and Laura while Carmen took classes at LBCC, went to political meetings, and meetings at City Hall. The woman who doubted her writing ability, ended up at Harvard's JFK School of Public Policy in the 1990s.
Her extensive political work and leadership led to President of the California Democratic Party, the Vice President of the National Democratic Party, and Chair of California Democratic Party Hispanic Caucus. Co-chair of Credentials for National Conventions. Her career highlights include Chief Deputy to LA County Supervisor Kenny Hahn and Hospital Administrator at Rancho Los Amigos National Rehabilitation Center. While breaking gender and ethnic barriers in these high-powered careers, she also served on numerous boards from PTA and Girl Scouts, to the Aquarium of the Pacific, the Long Beach Day Nursery and more along with her important political work.
Carmen encouraged all of us from the Centro de La Raza to finish college, strive for better, remember our roots, put family above all, and mentor others. Naturally, Carmen supported the farm workers and Cesar Chavez, arranging for him to come to Long Beach. All of us joined the Farmworkers' movement by raising money and boycotting grapes.
Fifty years later, the cohort of more than thirty of Carmen's mentees from the Centro are now mostly retired. Our leadership as administrative public servants, spans municipal, county and state governments, higher education, and non-profits. We are public health and social services managers, health educators, teachers, professors, college instructors, department heads, city managers, elected officials, union organizers, and a director of the Port of Long Beach. In these roles we followed Carmen to make a difference. We helped to set new policies to address economic disparities in neighborhoods, health, employment, and educational programs for low income persons, families, youth, communities of color and older adults.
Carmen continues to be our Godmother, as we all continue to care about Long Beach and the same communities we worked to improve for all these years. Now, we work with another Centro, Centro CHA, the Community Hispanic Association. With Carmen, we are now the mentors, the advisors, the supporters, the advocates for the new cohorts of young Long Beach leaders.
Carmen was nurtured and inspired by her own mentors, starting with Olivia Nieto, founder of Central Shalom, and Councilwoman Renee Simon. Her list of mentors includes Nancy Pelosi, her sister Yolanda Ornelas Wilson, Don Foltz, Peter Kelly, Richard Polanco, and Supervisor Kenny Hahn.
Carmen is a power broker and a fearless leader, but she is also a compassionate soul. One example, while a busy Vice President at Rancho Los Amigos National Rehabilitation Center, she stopped on her way to work to give her own warm coat to a shivering homeless woman on the street. Carmen's broad empathy has expanded with her own family sorrows. She lost her 27-year-old son Buddy to cancer in 1993. Her 59-year-old daughter Elizabeth is in a skilled nursing facility with severe Cerebellar Ataxia and Parkinson's Disease. Carmen visited Liz three to four times each week until COVID-19 prevented it. Now they visit online. Carmen knows deeply what other families are going through with loss and separations.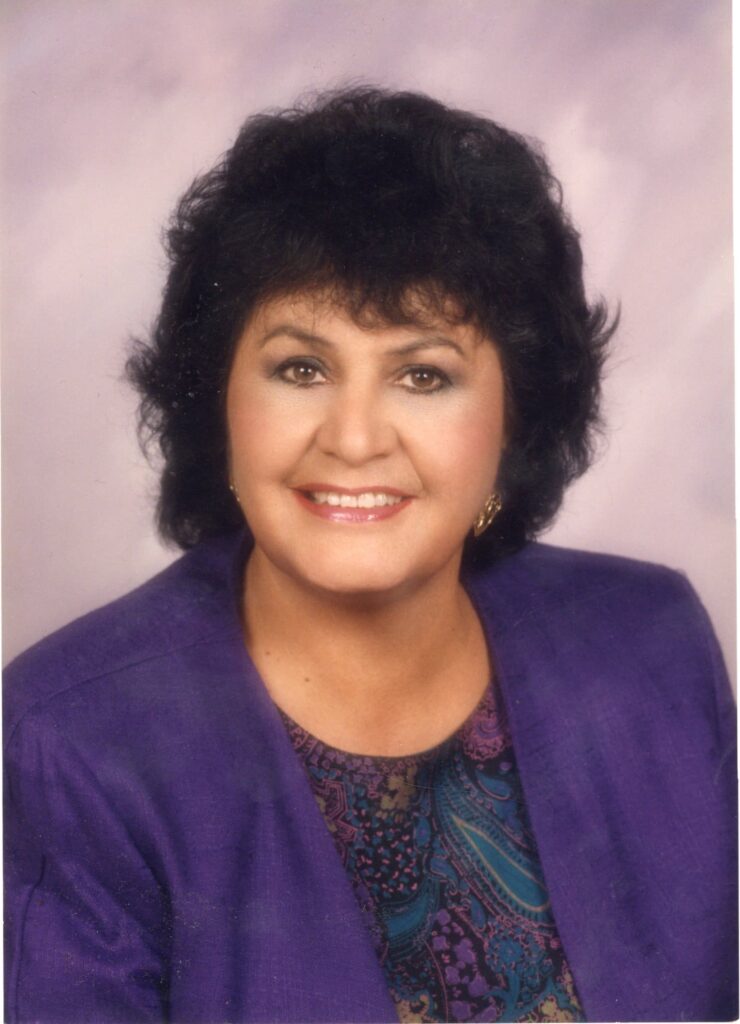 Another talent, Carmen is a respected and eloquent speaker and a revered and trusted voice. Carmen speaks her mind and uses peppered vocabulary to make her point. Because of her dynamic style and message, she is in demand as a keynote speaker. Carmen is known and respected by former Presidents, Senators, Congressmembers, national and local leaders, but she is still home grown, humble, warm, and gracious. In keeping with all of Carmen's contributions, she received many awards including the Key to the City, Women Making History Award, and the JFK Political Award.
Eight of us activists and friends founded Las Mujeres more than 35 years ago. The founders include Senator Jenny Oropeza and news anchor Diana Munatones, both lost in the last ten years. We are a tight knit group of eight professionals who support each other in public service and politics, especially during Carmen's leadership in the Democratic Party. We are philanthropists, board members, community organizers, and mentors. We support each other through jobs, careers, marriages, divorces, and loss. Together we celebrate birthdays, holidays, births of grandchildren, weddings, and retirements. Carmen is our Jefe and Godmother, but most importantly, she is our beloved, big-hearted friend with the best sense of humor and fun.
I am so blessed that Carmen, her daughters, her three granddaughters and two grandsons, consider me family. They all are carrying on Carmen's legacy of involvement, activism, and leadership. We are all better angels because we know and love Carmen O. Perez and all that she has accomplished, taught, or shown us.
Most of all, remember, put your hand out,
help bring another woman to the table!
Julie Bartolotto, Project Director