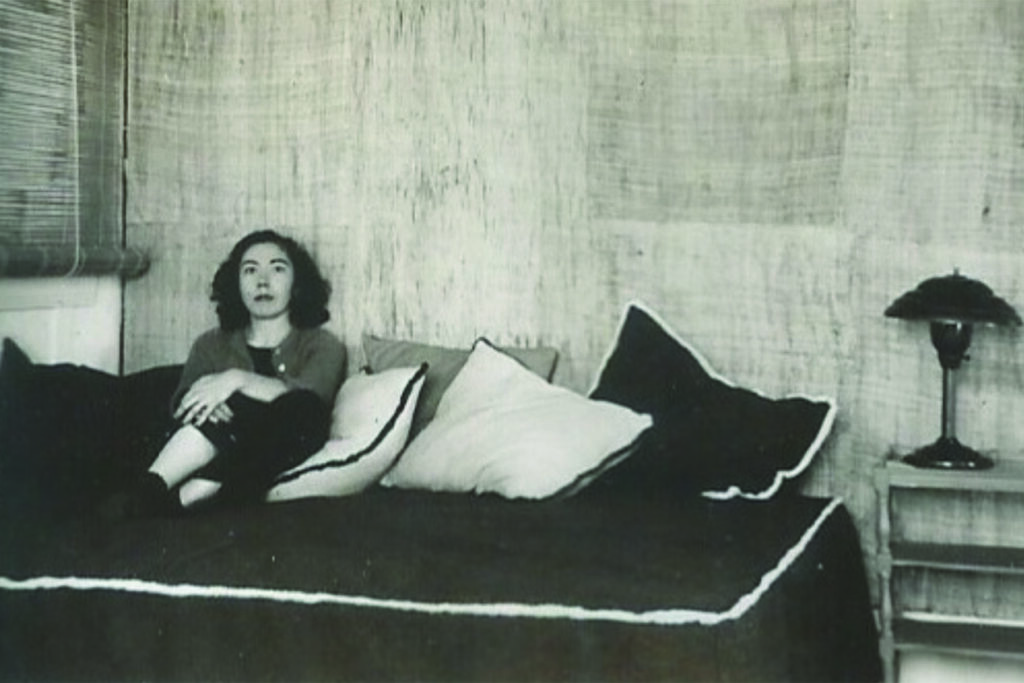 Furniture Designer and Self-taught Architect
By Anna Christensen
Georgia Hollis Christensen's contributions to the history of 20th Century Modernism began with her employment at Frank Brothers Furniture in Long Beach, California in 1948. One look through the store's large display windows resulted in her walking in, applying for, and obtaining employment at what was ground zero for modern furnishings on the West Coast. She held many positions at the store over the years, including private secretary to co-owner Edward Frank, salesperson, head of the accessories department, and advertising copywriter.
By the late 1940s, Frank Brothers not only featured the newest and best modern furnishings, it also hired and nurtured creative people, who firmly believed that contemporary design could be a force for good in the world. The store displayed and promoted an aesthetic held to be not only new and beautiful but life-changing. To shop at Frank Brothers was to enter a world where modern designers and craftspersons were revered. Customers who purchased a simple child's toy or salt shaker were equally appreciated for their investment in objects of simplicity, clarity, and elegance. Great design was serious business, but a sense of humor and adventure kept her grounded. Georgia was in her element, whether joking about an interior decorator who reluctantly permitted his clients to display a single photo of their child (in the bedroom), or racing downtown to meet a midnight deadline for a sales ad. Here "Chris," as she was affectionately called, was an equal among men, mostly gay, who valued this sanctuary of good taste and great expectations.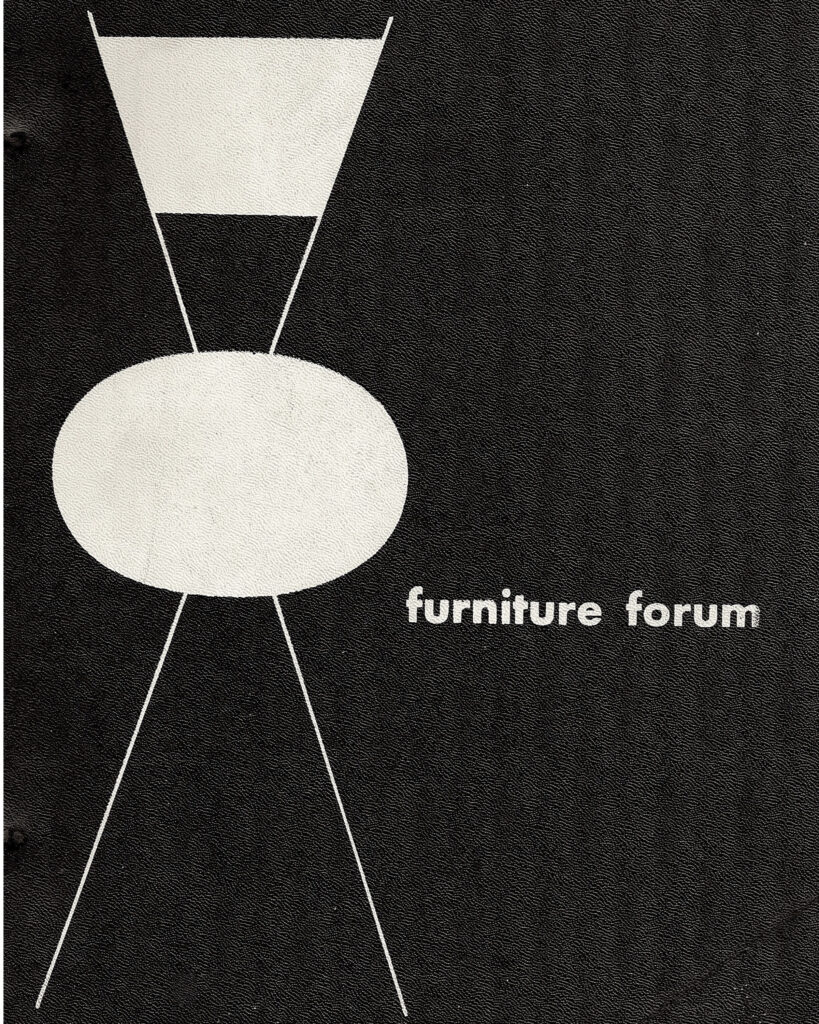 In 1948, as letters from designers, students, and customers inquiring about specific items in the store's inventory poured in from around the world, Georgia recognized the need for a concise source of information about modern furnishings. Because she also valued the perspectives of those who were leaders in the field, she decided to create a publication that would catalogue specific furniture, fabrics, lighting, and accessories and profile contemporary designers. She proceeded to assemble information on furniture and accessories, to compile short biographies, and to request articles from leading innovators.
Aware that women in general were undervalued in the publishing industry, she chose to use Hollis, her maiden name, rather than Georgia. Launching "furniture forum", volume I., number I., in January 1949, Editor Hollis Christensen explained to readers, "furniture forum" is published to acquaint you with the activities taking place in contemporary furniture and accessory design and to present sufficient information to enable its use as a working handbook for architects, interior designers, and home decorators." Spring, Summer, and Fall editions later that year included essays by designers Beatrice Wood, Greta Grossman, Alvin Lustig, Garrett Eckbo, and Angelo Testa. Groundbreaking and popular, "furniture forum" had an international reach and the MIT School of Architecture, the Metropolitan Museum of Art, and the United Nations were among those requesting subscriptions. Georgia Hollis Christensen was invited to become an Associate Member of the American Institute of Decorators. However, as it would take time to build a substantial base of subscribers, the magazine was not immediately self-supporting.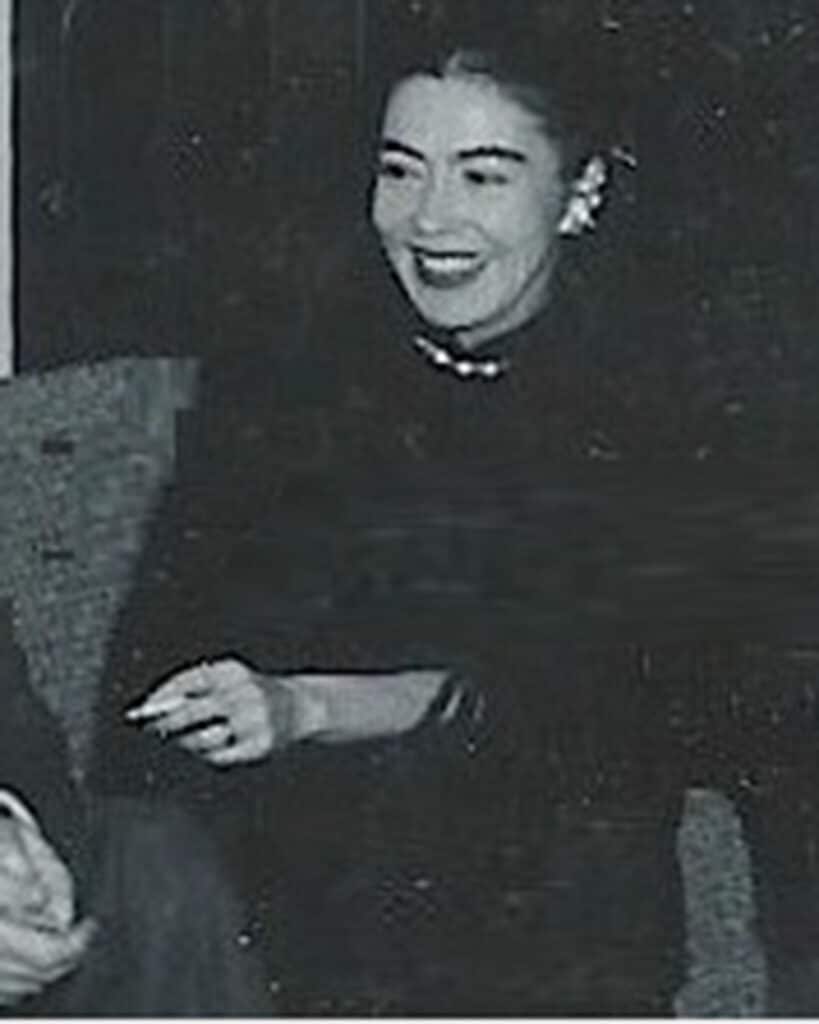 Additional funds were needed to keep publishing, so Georgia sought support from manufacturers and considered including paid advertising. While some additional funds were secured, a trip to New York City failed to convince the Museum of Modern Art to co-sponsor the venture. By the Fall of 1949, Mr. Phillip Prichard had become both business manager and partner. When he insisted that the publication feature only those who paid to be in it, Georgia reluctantly decided to sell him her share of the magazine rather than to participate in compromising its original vision. Mr. Prichard continued to publish a scaled back version of furniture forum as a modern furniture catalogue through the 1960's.
Georgia continued to work at Frank Brothers which regularly provided furnishings for Arts and Architecture's Case Study Houses. In 1953, an expandable teak and steel bench designed by Hollis Christensen was included in Arts and Architecture's Case Study House #17. In 1954, Georgia drafted plans for a home on a small 30' x 30' oceanfront lot in Sunset Beach. It was two stories, with entry, bedroom, bath, and attached garage on the first floor and a living/dining room and kitchen upstairs. With floor to ceiling windows facing the Pacific, this bottoms-up, light-filled, second floor "dedicated itself to the pleasures of dining, entertaining and plain loafing," stated Eileen Ball in "A Bachelor Builds a Beach Home," Independent Press-Telegram. In 1959, a second home, designed by Georgia and built by husband Walter, enjoyed its own flattering review in a Press-Telegram article titled "Gracious Living in a Neat Package." The modest two-bedroom home, designed with a natural simplicity, economy, and grace, secured its architect's rightful place among her famous peers. A private path led to an entryway with a Zen garden and a bright orange front door. Interiors featured open beam wooden ceilings, glass walls opening onto patios, sliding shoji screens, a free-standing Malm fireplace, and a skylight in the bathroom. Additional architectural projects included a duplex which sold in a single day, an apartment complex designed but never built due to Signal Hill politics, and plans for a dream home in Alamitos Heights which were abandoned due to the death of Georgia's beloved Walter in 1967. Georgia Hollis Christensen went on to have financial success in business and to travel the world. She continued to appreciate and surround herself with great modern furnishings.
Her grandson, George Two Horses-Christensen, a designer in his own right, has created and built a series of three Hollis Chairs in her honor.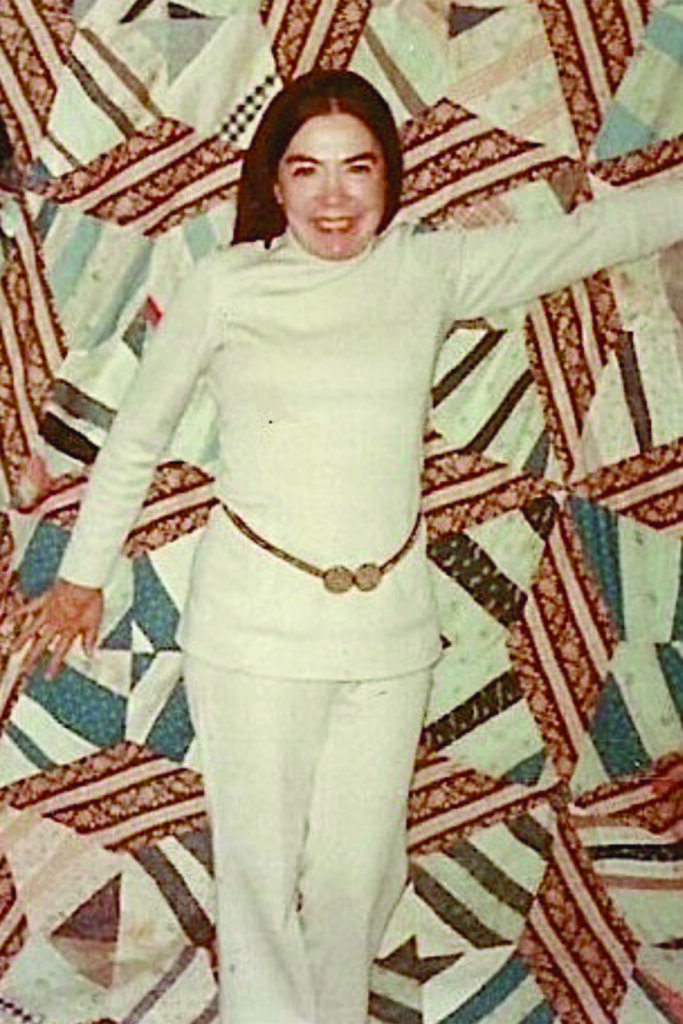 Looking back on a life well-lived one appreciates how this bright spirit navigated a world of possibilities and pitfalls with confidence in herself and love for the ideas and the people that mattered most to her. The girl who had starred in her high school plays and dreamed of being an actress, left college at USC to support her mother during the Great Depression, mastering shorthand and other secretarial skills. She worked, played, and fell in love with her future husband when downtown LA and Hollywood were glamorous destinations. Sensing an offer of marriage was not forthcoming, she made a move to NYC where she worked in a skyscraper overlooking the East River, modeled size 5B shoes, and became the wife of that California boyfriend who realized in her absence that he could not live without her. During World War II, husband Walter was employed welding battleships in Hawaii, wife not included. After much scheming the couple managed to be together again in Whitehorse, Yukon Territory, both working under military contract until 1944 when the soon-to-be parents returned to Southern California where daughter Anna was born. After a brief business venture running a sawmill in the Sierras, Long Beach became home base. Reading her letters, one realizes that Georgia's eye was always on design, from college room, to a bachelorette "shack" with walls covered in burlap coffee bags, to military barracks with a bearskin rug, to a California bungalow whose built-in buffet became a picture window, and, eventually, to the freedom and elegance of her own creations. Space and its contents were both imagined and intentional. Georgia often commented, after Socrates, that "the unexamined life is not worth living." She followed this prescription with a critical eye to the exteriors and interiors of buildings and all associated furnishings and an open mind about everything else.
Georgia Jewel Hollis, born August 6, 1909, Keifer, Oklahoma, Died January 18, 1982, Long Beach, California. Father: Elbert Darden Hollis, Mother: Octavia Anderson Hollis, Brother: Jack Hollis, Husband: Waltimar/Walter Hans Christensen, Daughter: Anna Christensen, Grandchildren: Tahesha Knapp-Christensen and George TwoHorses-Christensen.

Julie Bartolotto, Project Director