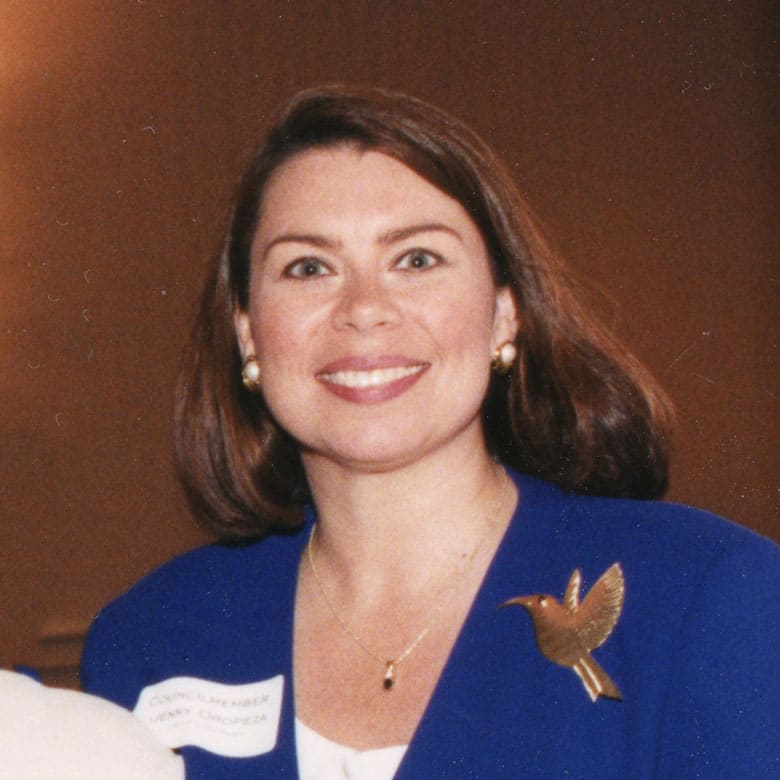 First Latina CSULB AS President, First Latina CSU student on Board of Trustees, First Latina LB City Council Member; Assembly Member and State Senator
By Karen Harper
Jenny Oropeza was the first in her family to attend college and the first Latina to be elected Associated Students President. She was the first person to be elected twice as A.S. President at CSULB (1979-1981). After her term as A.S. President she was chosen by Governor Jerry Brown as the first Latina to serve on the CSU Board of Trustees where she served as the Student Trustee (1982).
Jenny led the fight to change Long Beach Unified School District elections from at-large to by-district. She was the co-chair of Citizens for a Representative School Board, which spearheaded the campaign for district elections. This change made it possible for the first African American, Bobbie Smith, and first Latinx, Jenny, to be elected to the school board. Jenny was twice elected to the LBUSD Board of Education (1988-1994).
She was the first Latinx to be elected to the Long Beach City Council and was twice elected as the First District Councilmember (1994-2000). She was three times elected as the Assemblymember for the 55th Assembly District. Jenny was twice elected as the Senator for the 28th Senate District (posthumously elected in 2010, served from 2006-2010).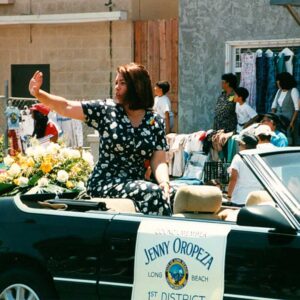 She was Vice Chair of the dual-house Latino Caucus. In 2005, the League of California Cities' Latino Caucus named her Legislator of the Year; in 2006, the Los Angeles League of Conservation Voters awarded her the Smith-Weiss Environmental Champion Award for her work on issues from air pollution and cancer prevention to radiation and environmental advocacy.
As an Assemblymember, she introduced successful legislation to study athletic programs throughout California's public schools and the rate of compliance with Title IX. She also successfully authored a bill enumerating ten rights in the Voter Bill of Rights, which requires that ballot pamphlets and polling places list voters' rights, which include the right to cast a provisional ballot if one's name is not listed on the voter rolls and to cast a ballot if you are present and in line at the polling place prior to the close of the polls.
While in the Senate she chaired the Revenue and Taxation Committee and was the Chair of the Senate Majority Caucus. She sucessfully introduced legislation to ban smoking in cars with minors, require the certification of massage therapists, make it easier for people to find and claim previously unclaimed property from the state, deter drivers from driving drunk, promote additional funding and provide additional information for veterans healthcare, increase the fines for elder abuse, strenghten the regulations to curb global warming, increase protections for kidney dialysis patients, reduce pollution from school buses, strenghten protections for women having mammograms, provide funding for a common rental car facility at LAX, and protect victims of domestic violence. She also is responsible for Metro including plans and funding for the extension of the Green Line to LAX.
Julie Bartolotto, Project Director