By Brian Chavez
Long Beach's Marine Stadium helped make Long Beach the Water Sports Capital of the World. It has been used for rowing, water skiing, swimming, fishing, speedboat racing, and many other aquatic activities. Since its formal inception at the 1932 Olympic Rowing competition, Marine Stadium has hosted several events including the 1961 VII World Water Ski Championship captured in these action-packed photographs from the Joseph Risinger Collection.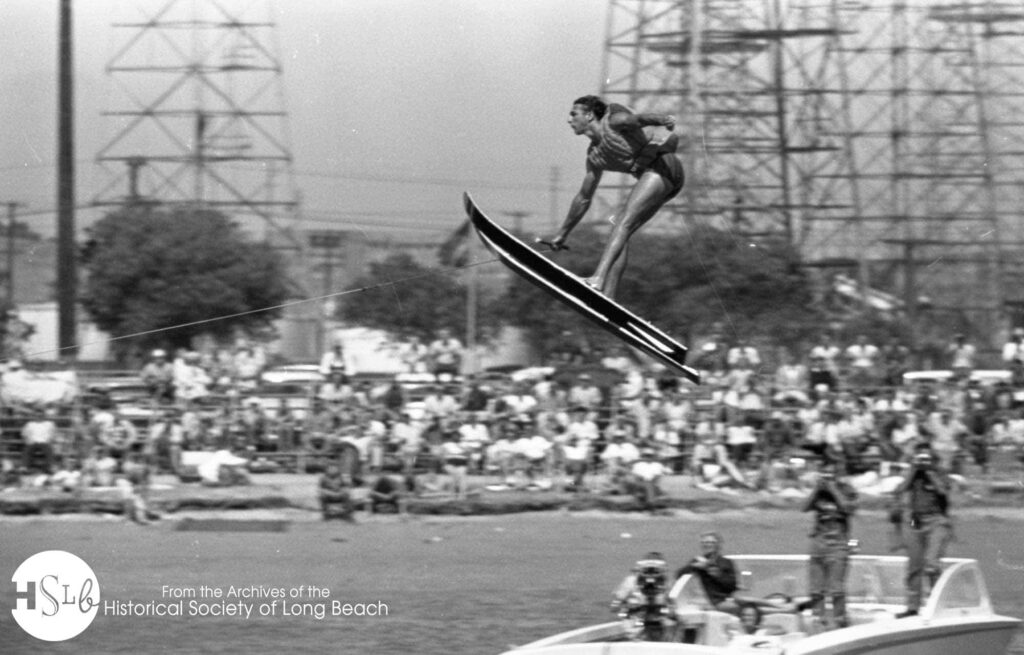 On August 27, 1961, an estimated 9,000 fans gathered at Marine Stadium for the closing day of the VII World Water Ski Championship. The four-day meet hosted international water skiers from 19 different countries. Most competitors on the United States Team were Southern California locals including Long Beach's own Vicki Van Hook. She was just 17 years old, a Poly High senior and a previous first place winner of the 1957 Western Regional Water Ski Tournament also held at Marine Stadium and the 1959 World Water Ski Championship in Milan, Italy. Both Vicki Van Hook and Charles "Chuck" Stearns of Bellflower were defending their overall world champion titles at only the second World Water Ski Championship hosted in the United States.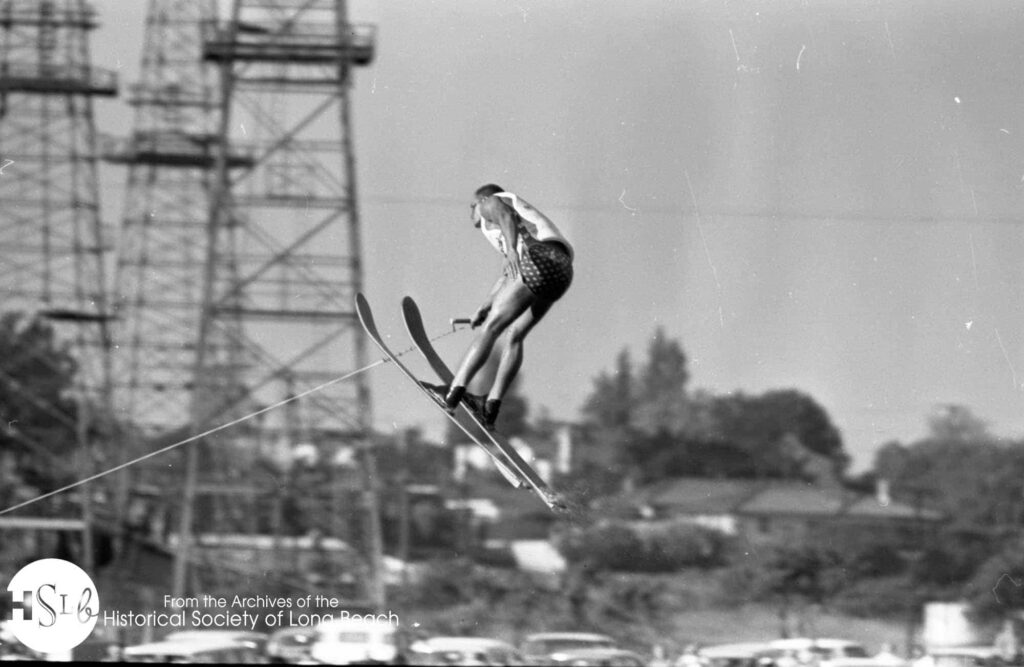 The competition was stiff even between members of the American team. Several newspapers correctly predicted Van Hook and Stearns would have a difficult time holding on to their titles. One source reported the U.S. Team's Janelle Kirtley "may be the chief challenger" to Vicki Van Hook considering Kirtley's 1960 national girls overall title. That Sunday, Van Hook and Stearns lost their overall champion titles to Sylvie Hülsemann of Luxembourg and Bruno Zaccardi of Italy.