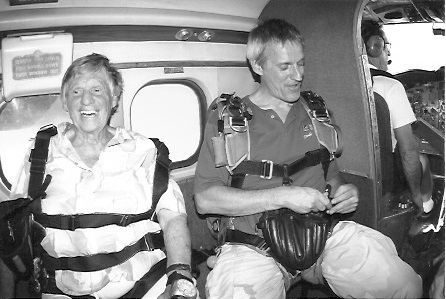 The surest way to get a rise out of Mary is to advise her that whatever she has in mind should not or could not be accomplished. It seems that people have been offering that kind of advice to Mary since her teenage years growing up in Michigan. Almost invariably, Mary took the opposite course, and in a long and successful life that independence of thought and mind have led Mary to numerous adventures, travels to foreign lands, and meetings with remarkable people.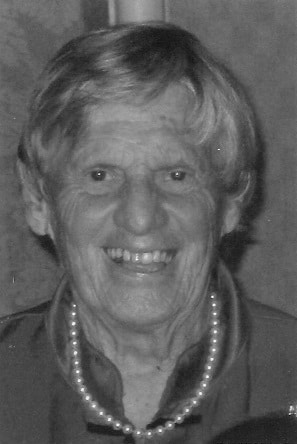 During World War II she joined the Women's Air Service Pilots (WASP) and learned to fly several types of military aircraft. The task of the WASP pilots was to deliver new aircraft to military bases in the United States and Europe so that combat pilots could remain at heir forward bases available for combat. The WASP pilots delivered thousands of U.S. aircraft to the war front, and tragically some were lost to crashes and other accidents. Mary enjoyed her time contributing to the war effort, formed life-long friendships and learned new skill sets. Quite an adventure for a young woman just a few months past her 21st birthday.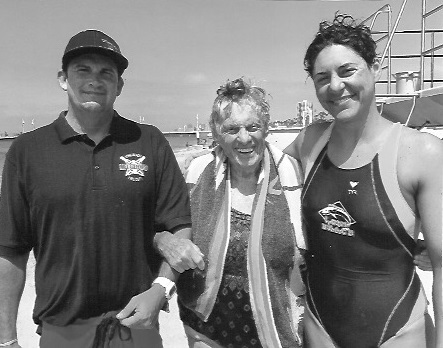 After studies at the University of Durham in England, Mary spent two decades teaching at military bases in Europe and Asia, and managing recreational facilities for the U.S. government. Relocating to southern California after her travels, she earned a Master's degree in Public Administration at CSULB. In 1976 she began leading tours for senior citizens at Long Beach City College, and eventually was asked to take over the Senior Studies program at the College. She oversaw dynamic growth of the program that delivered educational resources to engaged seniors. Mary led the program until her retirement in 2017. Along the way she introduced her classes to speakers, ideas, and events that provoked thought and discussion. Although technically retired, Mary continued to lead class discussions on a variety of topics, from current world affairs to local political and social issues well into her 90s. As many of her thousands of students often said,
Mary's classes were never boring.
Despite her retirement. Mary maintains an active social life, swimming in the Pacific frequently, with the aid of her lifeguard friends, and occasionally skydiving out of an airplane at 5,000 feet to refresh her perspective. One gets the feeling that whatever she sets her mind to will be accomplished.

By Craig Hendricks
Julie Bartolotto, Project Director