Crest Theatre Exhibition December 4th, 2015 to October 27, 2016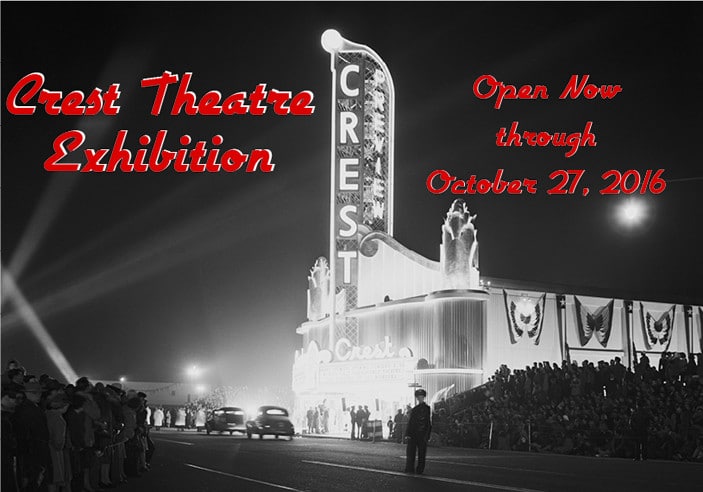 Opens First Friday, December 4th, 2015, 6:30 p.m. – 9:30 p.m.
The Crest Theatre, once located at 4275 Atlantic Avenue in Bixby Knolls, opened with great fanfare nearly seven decades ago. It was demolished in 1978. View photographs taken by Hubert McClain at the theatre's opening on January 23, 1947.

On exhibit at the HSLB Gallery, this display runs through October 27, 2016.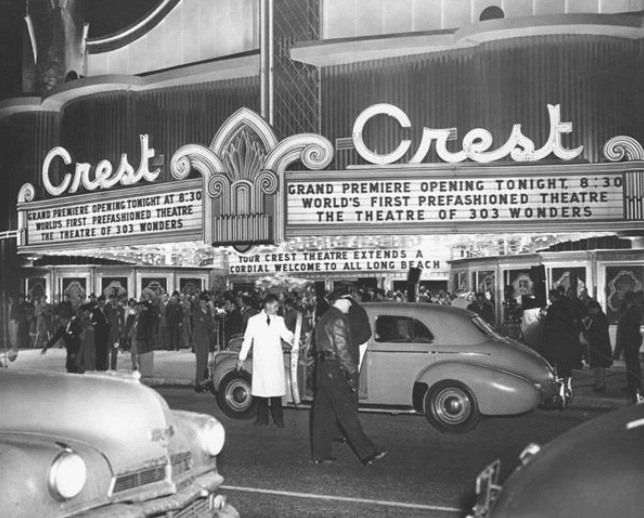 Article on the opening of the Crest Theatre from Boxoffice Magazine – February 1, 1947: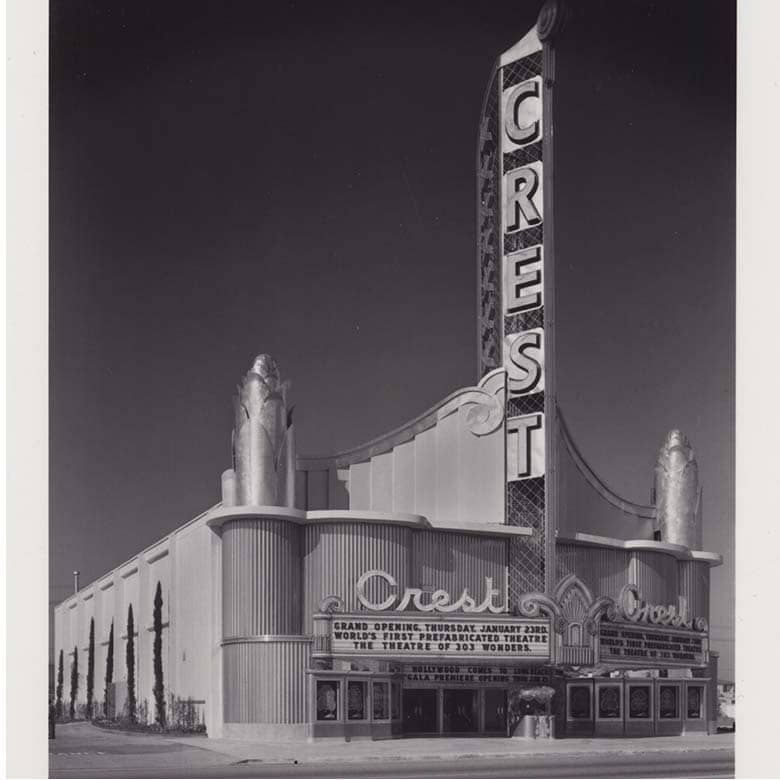 Available for Purchase
CREST THEATRE OPENING Vintage Photograph