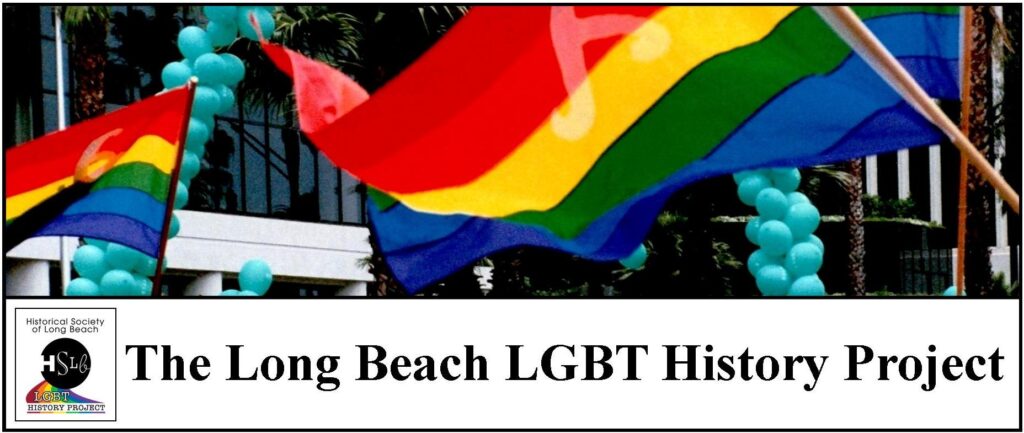 Click Here to visit The Long Beach LGBT History Project Facebook
Coming out in Long Beach Exhibition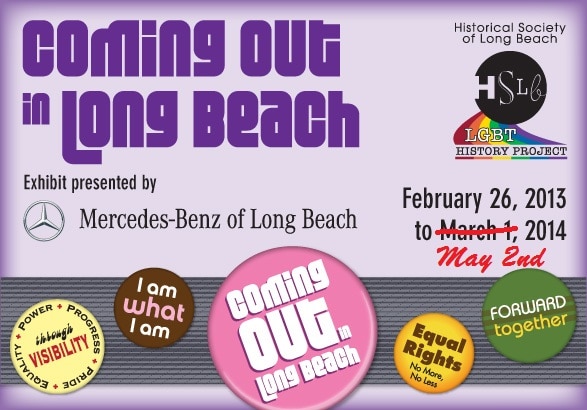 Opening Preview Gala for the "Coming Out in Long Beach Exhibit" at HSLB
Theme: I Came Out in Long Beach (to see this exhibit!)
February 23, 2013
7:00pm to 10:00pm
at the
Historical Society of Long Beach
4260 Atlantic Avenue
Long Beach, California 90807
…& don't forget to like the LGBT History Project Facebook Page for updates on the opening gala, exhibition, documentary, and associated programming throughout the year.
Friday, May 2, 2014, 6:30 p.m. to 9:30 p.m. – Last chance to see the Coming out in Long Beach Exhibition at the HSLB.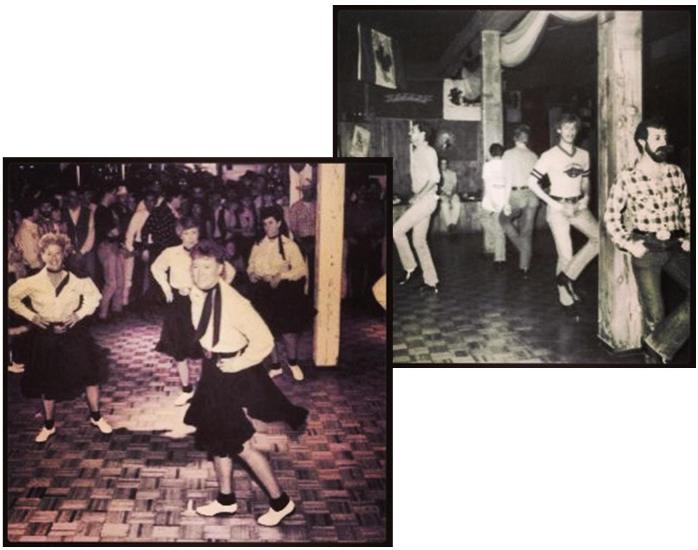 Please consider a secure online donation through Google Checkout. All donations made here go to the Historical Society of Long Beach (501c3) for the benefit of the Long Beach LGBT History Project and are fully tax deductible to the extent permitted by law (tax ID #95-6111591).
Click here to for more information on donating to HSLB.
Coming Out in Long Beach Programs and Events
The LGBT History Project & The Long Beach Playhouse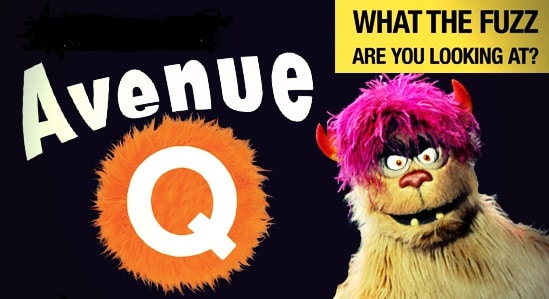 This command performance by Long Beach Playhouse will
raise funds for the HSLB and its LGBT History Project.
Sunday, November 10, 2013,
6:00 pm (Reception), 7:30 pm (Performance)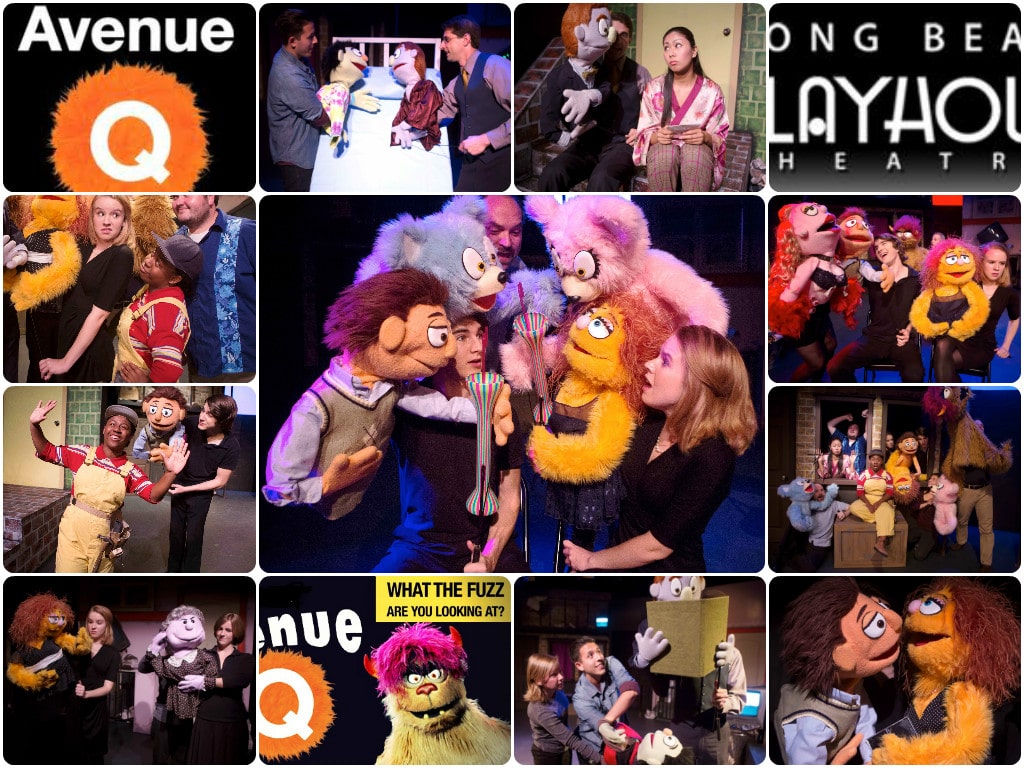 Long Beach Playhouse
(Studio Theater)
5021 Anaheim Street, Long Beach, CA 90804
PRE-SHOW RECEPTION & PREFERRED SEATING SOLD OUT
Currently we have performance-only tickets available for $25 each..
Synopsis:
Winner of the Tony "Triple Crown" for Best Musical, Best Score and Best Book, Avenue Q is part flesh, part felt, and all heart. A laugh-out-loud musical that tells the timeless story of a recent college grad who moves into a shabby apartment all the way out on Avenue Q; a place where puppets are friends, Monsters are good and life lessons are learned. He discovers that it's clear that this is not your ordinary neighborhood. Together, Princeton and his new friends struggle to find jobs, dates, and their ever-elusive purpose in life.
Show Press:
GAZETTE: Young Thespian Creates Puppet Cast For Playhouse
LB POST: Teenager Brings Puppets to Life for Long Beach Playhouse
Title Sponsor

Platinum Sponsor
The Marshall Foundation
Gold Sponsor


Silver Sponsor


Contributors
Richard Baronsen
Todd Buchner
Charles Chang
Council Member Gary Delong, City of Long Beach
Four Days Investments, Inc.
Council Member Larry Forester, City of Signal Hill
Kevin Geary
J.W. Goodson's
Carol Hass
David Hensley
House to Home
Supervisor Don Knabe, Los Angeles County
Yumei Lin
Long Beach Gray Panthers
State Assembly Member Bonnie Lowenthal
Marie Meyer
Timothy Mountain
Marsha Naify & Ana Pinhiero
David Newell
Council Member Michael Noll, City of Signal Hill
Former Mayor Beverly O'Neill, City of Long Beach
Rock Realty Group
Frank Rubio
Phyllis Schmidt
Woody Sides
SISco Business Services, Inc.
Eric Sklar
Southern California Edison
Specialized Court Accountings
Bill Tanner
Christina Zilber
Vicki Zimmerman
Press Release