December 4th, 2015 – March 1, 2016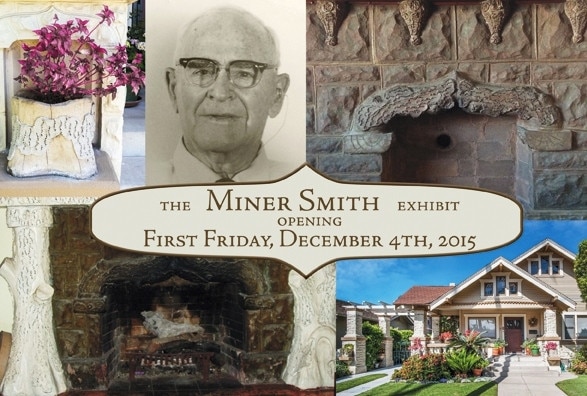 Opens First Friday, December 4th, 2015, 6:30 p.m. – 9:30 p.m.

The Belmont Heights Community Association and the Historical Society of Long Beach celebrate Miner R. Smith's work as a 1920s artisan bungalow builder in Long Beach.

Sponsored by the Long Beach Navy Memorial Heritage Association.

On exhibit at the HSLB Gallery, this display runs through March 1, 2016.
Miner Smith Exhibition Programs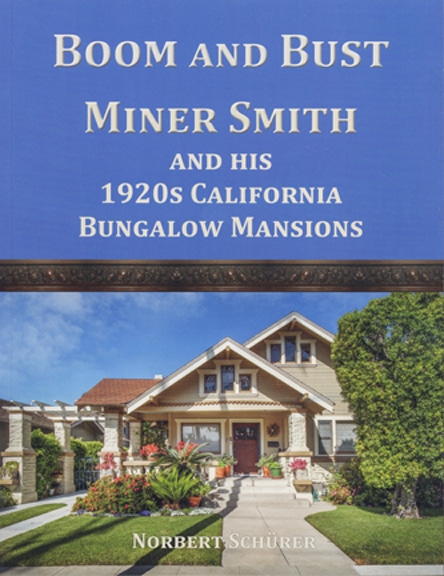 Craft Beers & the Craft Houses of Miner Smith
Celebrate the closing of
The Miner Smith Exhibition
Friday, March 4, 5:30 – 7:00 pm
4260 Atlantic Avenue, Long Beach CA 90807
Enjoy craft beers and light appetizers, hosted by Cal Bungalow, while experiencing the last day of the Miner Smith Exhibit. Join fellow Craftsman Bungalow aficionados for this intimate VIP event. Refreshments and 2 craft beers per person are only available 5:30-7:00 pm. Your $10 ticket benefits the Historical Society of Long Beach.
Limited quantities of the Miner Smith Book will be available for purchase!
The gallery will remain open until 9:30pm during Bixby Knolls First Fridays.