December 6, 2013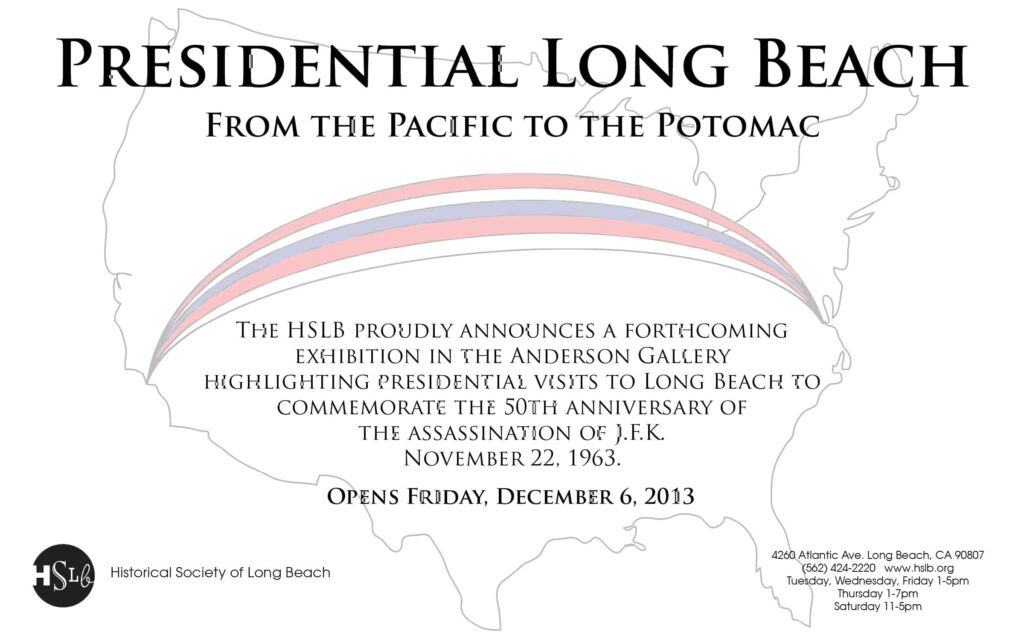 2013 marked the 50th anniversary of President John Fitzgerald Kennedy's assignation.
Kennedy made a presidential campaign stop in Long Beach just days before he won the election of 1960. This exhibit marks this solemn anniversary by featuring some of the various visits by U.S. presidents to Long Beach over the years.

These men passed through here in various stages of their political careers and private lives – on the road to the White House or while they occupied it – and each visit illustrated the evolving role that this city on the Pacific Coast has played and continues to play in the history of the presidency and of the United States.