WATER CHANGES EVERYTHING WILL SERVE AS A LIVING REMINDER OF THE VALUE OF ONE OF OUR MOST PRECIOUS RESOURCES AND TIDELANDS RESOURCES IN THE HISTORICAL DEVELOPMENT OF OUR LONG BEACH COMMUNITY.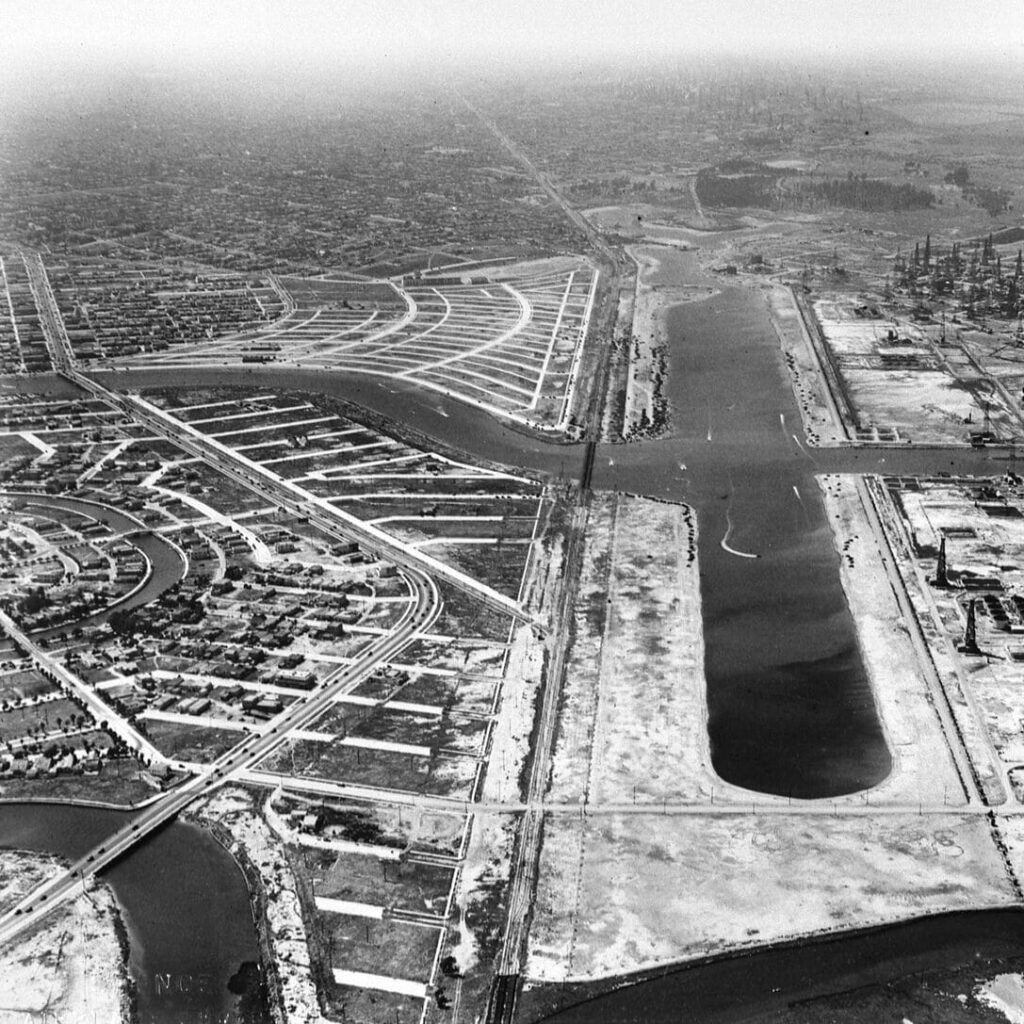 Long Beach rests in the flood plain of the Los Angeles and San Gabriel rivers. For years the two rivers meandered across the land now populated with residential neighborhoods and commercial areas. Through an exhibition that will open in July of 2019, the Historical Society of Long Beach will explore how humans attempted to harness local rivers, utilize the oceanfront, and find enough freshwater to develop a city.
Native people once thrived along the two rivers and near where the first ranchos were established. The people and development of Long Beach have always been at the mercy of water in every direction. In the early years, local fresh water springs supported the population and farming. As the population rapidly expanded, local fresh water sources could no longer support the city.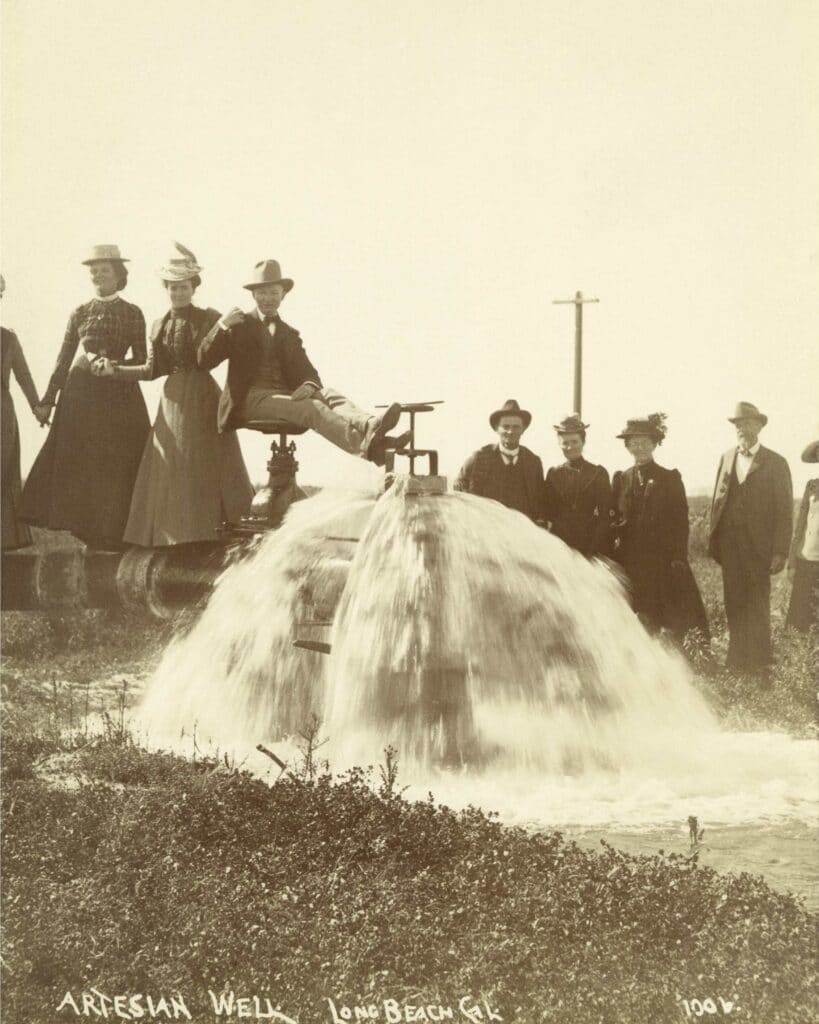 Through the exhibition, we seek to share images of those early days and recount the major developments that led to the built environment we know today with a focus on how the Pacific Ocean, Los Angeles, and San Gabriel rivers and their tributaries shaped the contemporary geography and communities of Long Beach.
Educational displays in our Bixby Knolls gallery will explore how the U.S. Army Corp of Engineers, Los Angeles County Flood Control District, and other agencies channelized rivers and wetlands. We consider the commercial, recreational, residential, and governmental motivations for attempting to control water and our shorelines. Using a chronology, we show how long-term flood control efforts such as storm drains, concrete channels, pumping stations, and breakwaters made way for development and impacted communities across the city.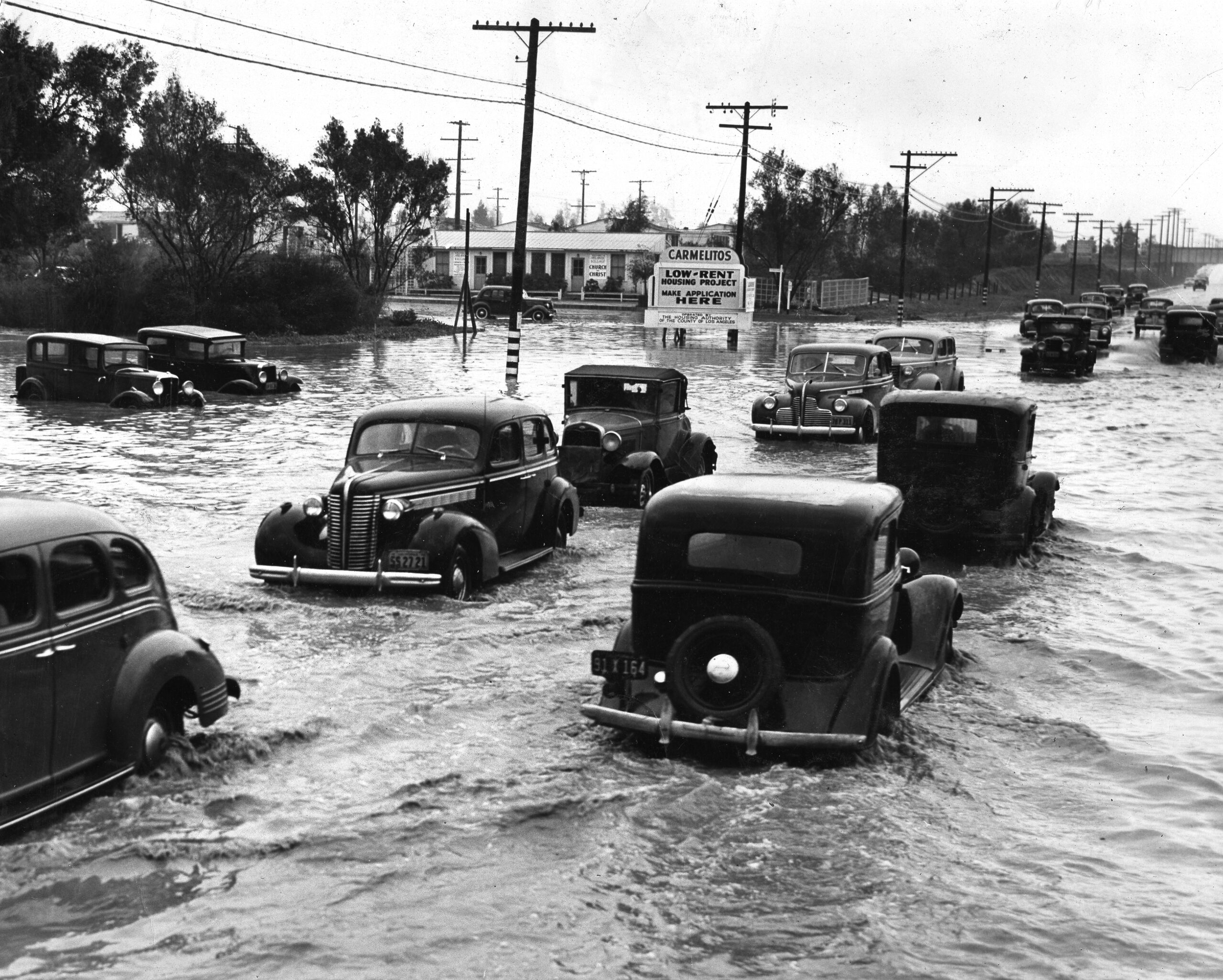 This exhibition will demonstrate how early residents, local water companies, the Long Beach Water Department, the Metropolitan Water District, the Water Replenishment District, and other entities secured enough freshwater for our growing city utilizing wells, regional water supplies, aquifer recharging systems, and conservation.
It will show how the City and the Port leveraged tidelands resources over the years to remake the area into a modern metropolis, and how the development of the Tidelands produced billions of dollars of economic impact in the city and region. Finally, special programming plans offer opportunities to reach the public with expert panel discussions and presentations to cover more complex and nuanced topics.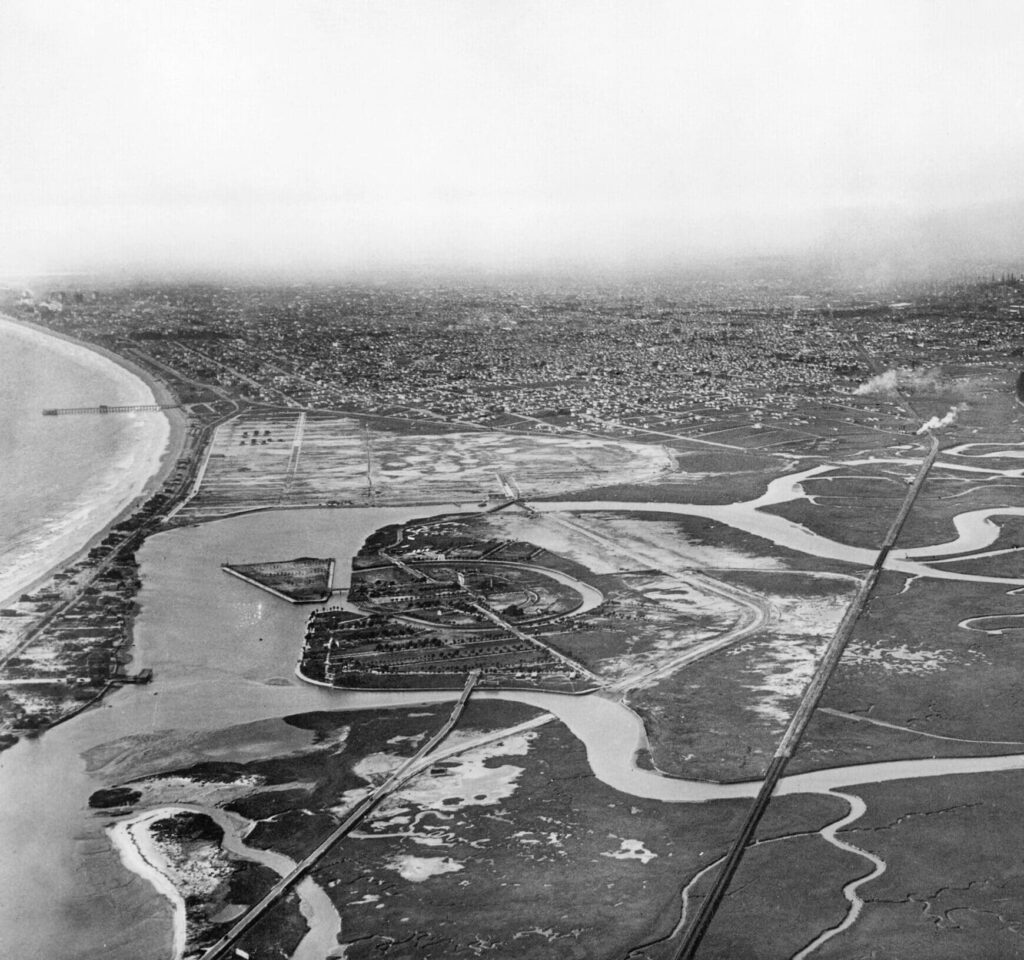 We have collaborated with the Long Beach Water Department, Port of Long Beach, Metropolitan Water District, Water Replenishment District, U.S. Army Corps of Engineers, Rancho Los Alamitos, and others to present this fascinatingly dynamic story.