The Historical Nu-Pike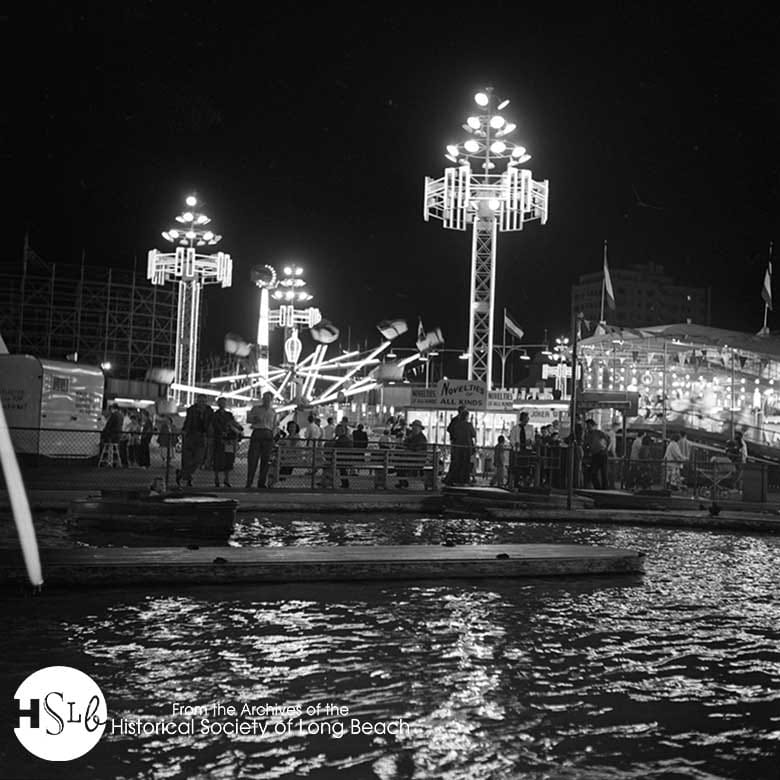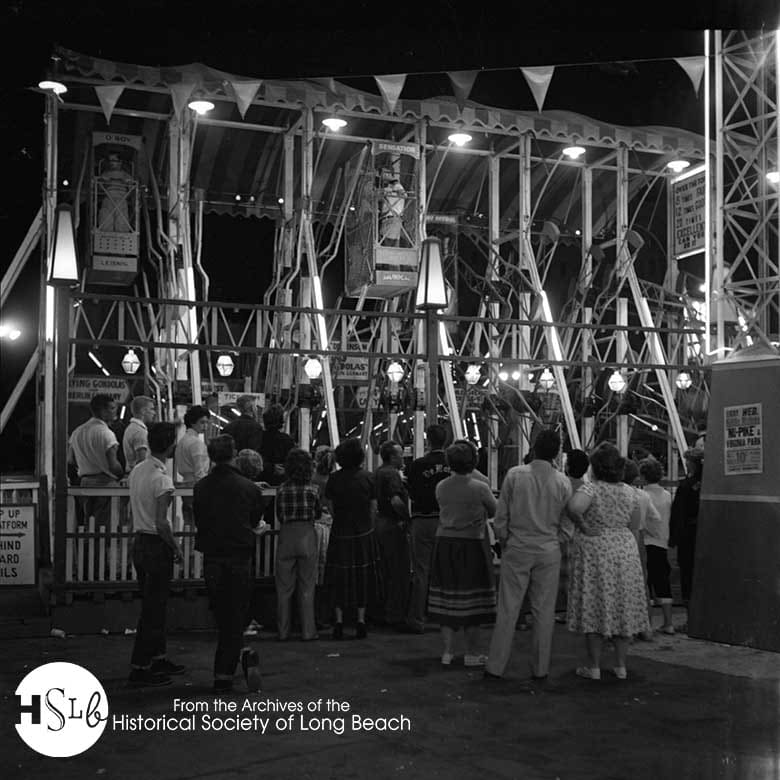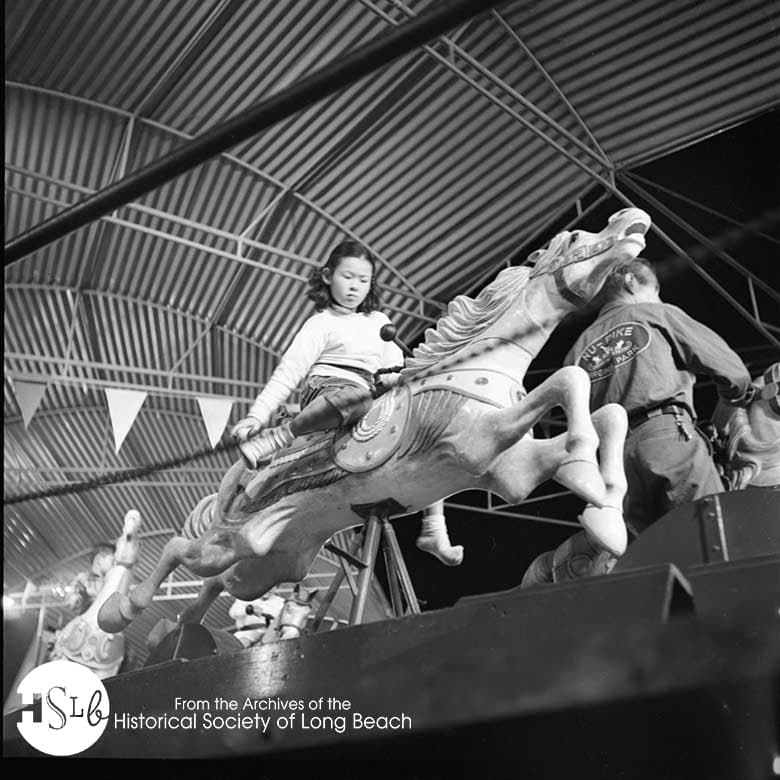 These images were taken by Joseph Risinger. He called them, "Saturday Night at the Pike."Circa 1955
The Pike amusement zone opened in 1902 along the waterfront in downtown Long Beach. The Pike offered concessions, rides, shops, dance halls, theaters, and more. By the 1960s the Pike's popularity waned. The rides and concessions dwindled and most closed by 1979. The last attraction, Looff's Light-A-Line closed in 1997 and relocated to 2500 Long Beach Blvd in 2000.
Sailing in Alamitos Bay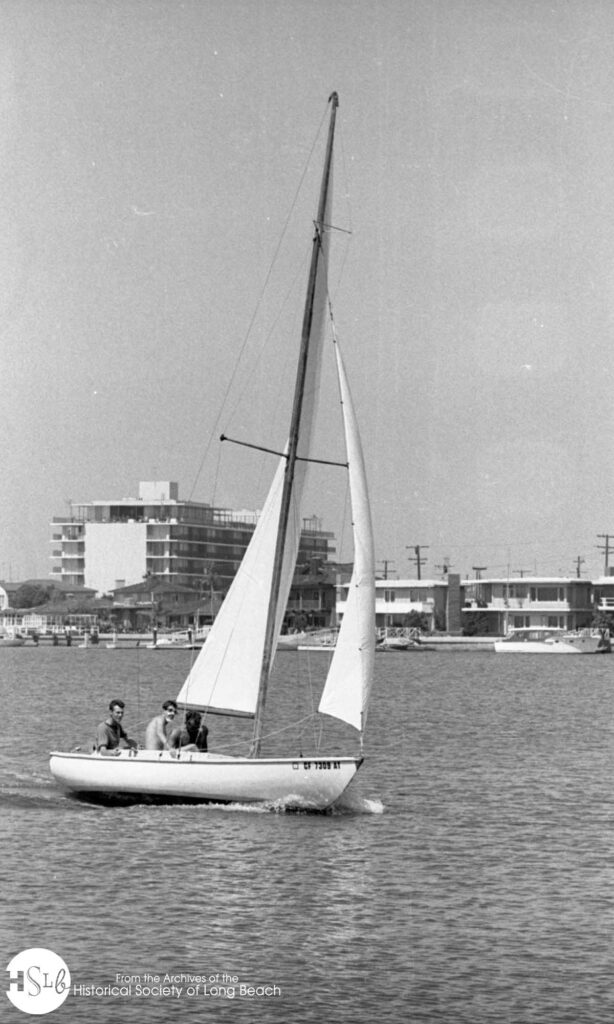 A group enjoys a day on the water. The iconic Portofino condominiums constructed in 1962 are featured in the background
Swimming in Downtown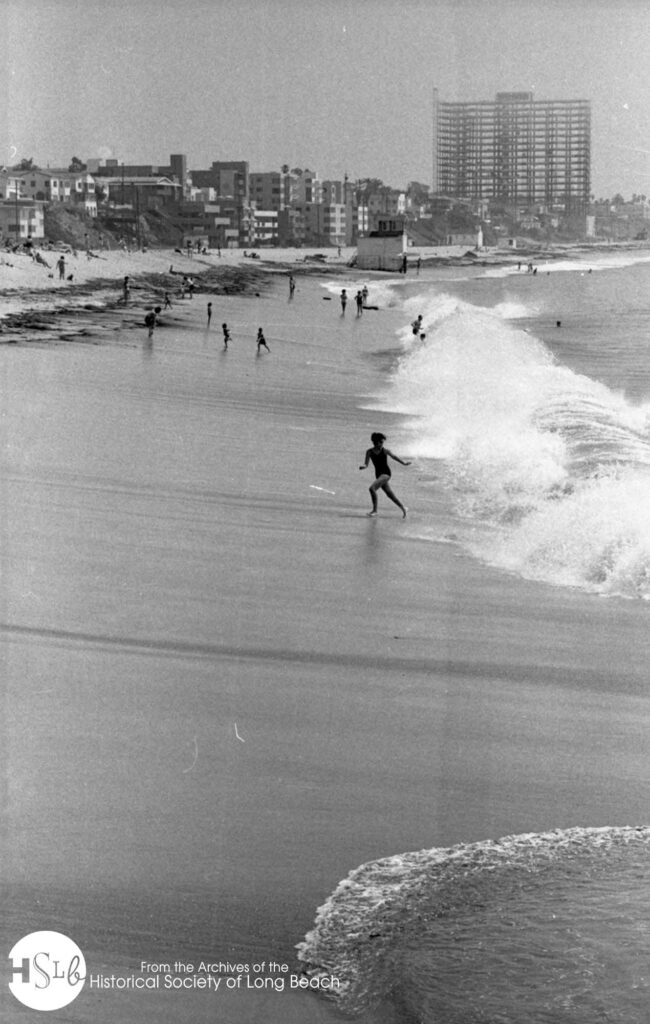 People playing at the water's edge in 1965. In the background, the high-rise apartment building at 1900 E. Ocean Blvd is under construction. The Risinger Collection features other images of 1900 E. Ocean Blvd under construction.
University by the Sea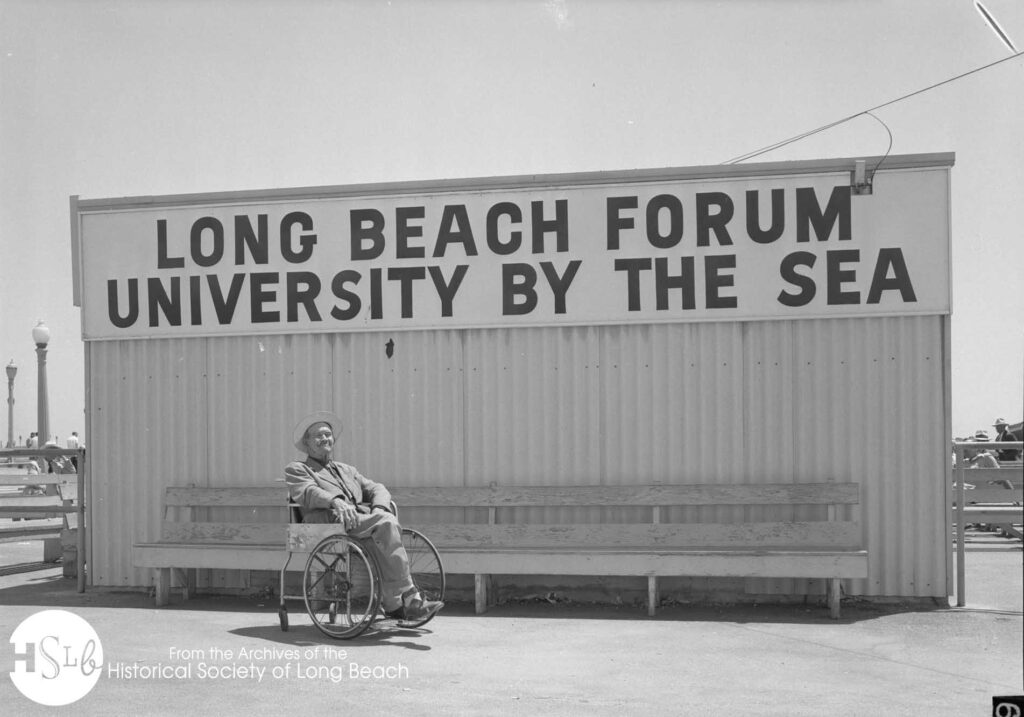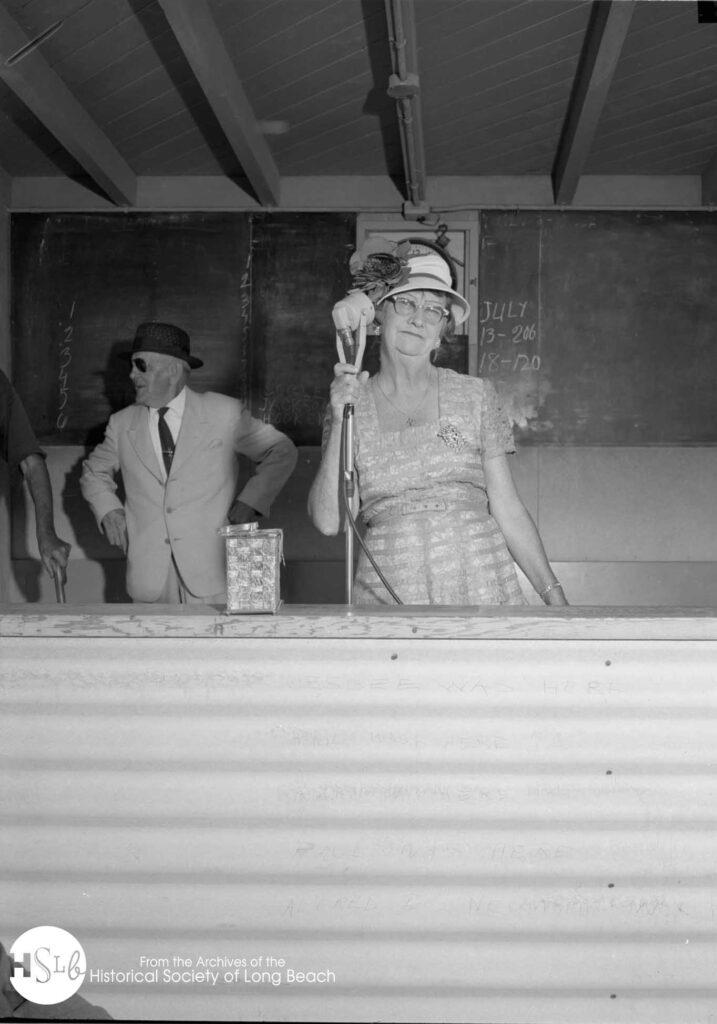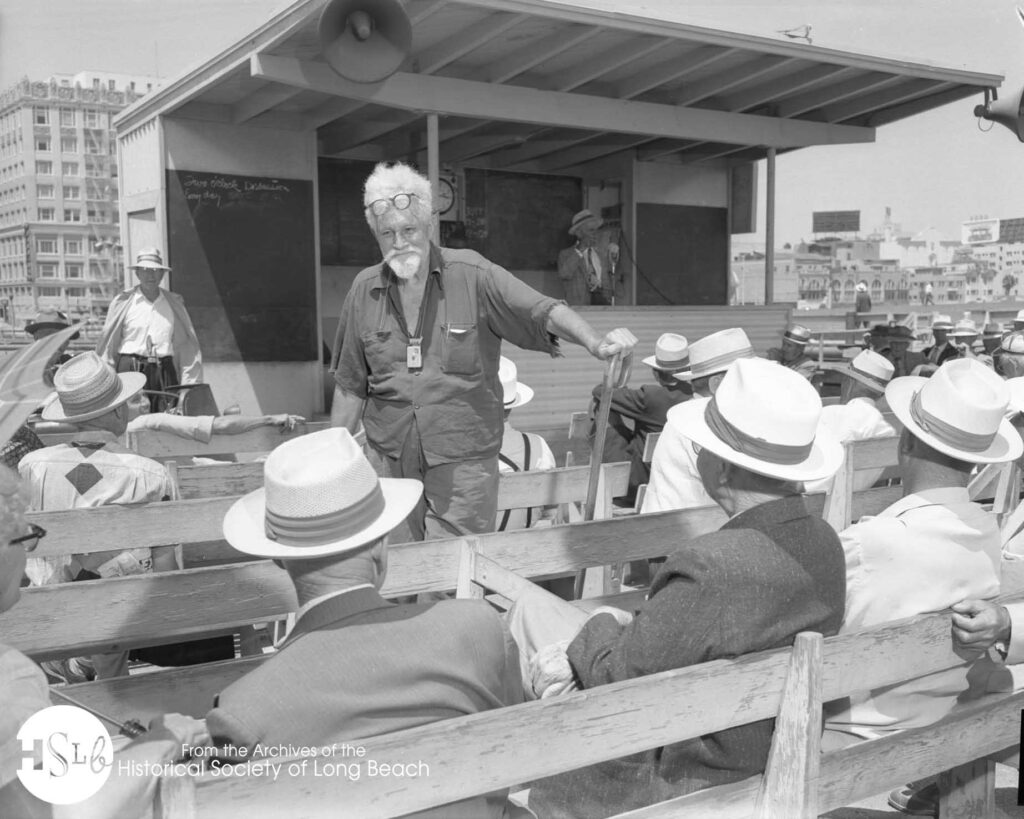 Sometimes called the Spit And Argue Club, the University by the Sea, was an area at the Pike near Pine Ave where people shared their opinions. These photographs were taken in the late 1950s.